Gay Pride, Worldwide!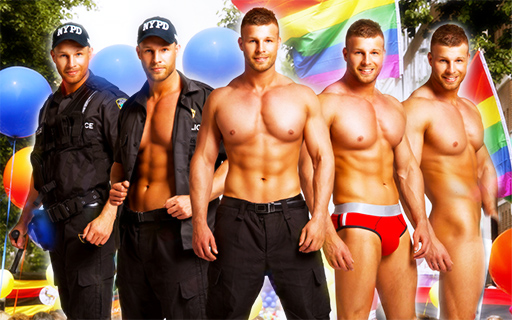 ManPlay Has All The Information You Need!
Gay pride is now celebrated all over the world and ManPlay.com knows all about it! If you are looking to find out more about the history, the attendance, and the events that happen worldwide, we have got your covered. Check out all the cities we have listed below and click to learn more!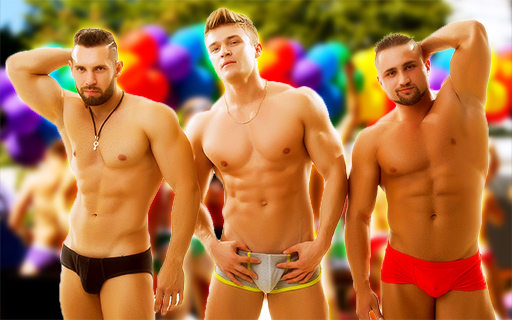 Gay Pride is a phrase that encompasses many things. Gay Pride is, first and foremost, being proud of who you are as a lesbian, gay, bisexual, or transexual individual. Gay Pride is the outlook that combats the shame and social stigma that for so long went hand in hand with being homosexual. Gay Pride is the opposition of violence and discrimination towards people in the LGBT (lesbian, gay, bisexual, transexual) community and the positive promotion of sexual diversity, gender differences, equal rights, dignity, increased visibility, and community build-up. On top of that, Gay Pride also refers to the hundreds of organizations, institutes, foundations, and events that celebrate this idea around the world.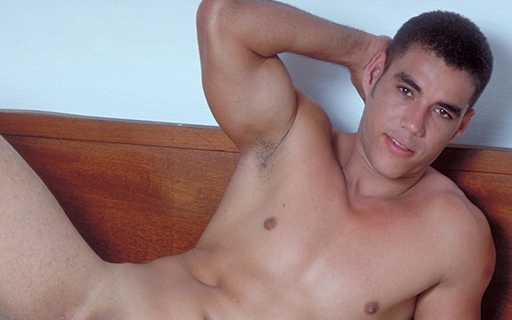 Gay Pride events around the world include everything from Mardi Gras-esque parties to lively film festivals to quiet commemorations. Most often, Gay Pride events take place during the month of June, which was proclaimed as LGBT Pride Month to commemorate the Stonewall Riots which occurred during June of 1969 (we'll tell you more about that in our History of Gay Pride section). Others may take place during different times of the year to commemorate an important moment in LGBT history for their particular country or city.
ManPlay.com has thoroughly researched and fully understands all aspects of Gay Pride and now we present this complete and comprehensive guide to the History of Gay Pride, Statistics of Gay Pride, Gay Pride Around The World, and Gay Pride Resources.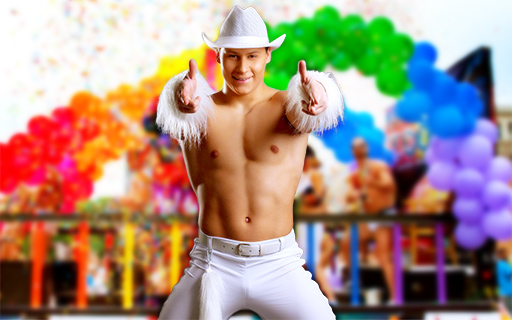 History of Gay Pride
Gay Pride has a long history full of both crushing defeats and amazing accomplishments. The fact that we live in a time where Gay Pride celebrations regularly take place all over the world is truly astounding. Although Gay Pride is not 100% accepted and supported and still needs work to be done, there have been HUGE strides made throughout LGBT history in order to get to this point.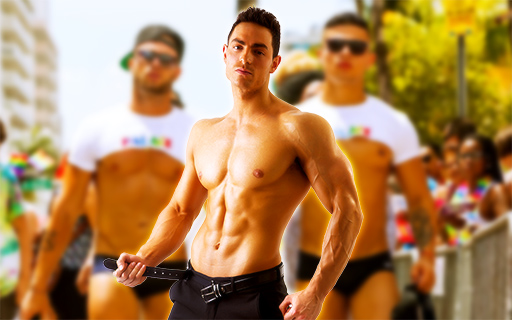 There are depictions of LGBT people dating back as far 9660 to 5000 BCE, but we will not be going back quite that far. Here we want to focus on the history of Gay Pride specifically, and not the history of the LGBT community, which goes back through many eras of time. The history of Gay Pride starts somewhere more like the 1950s and 1960s…
1950s and 1960s America—and really, the world— was not kind to the LGBT community. Legal and social inequality left LGBT citizens in a state of extreme repression. Although the Stonewall riots (June 18, 1969) are often described as the kick-off of modern Gay Pride, there were, in fact, several events which took place before that. Here are a few examples of US "Gay Pride precursors" that were included in the lead-up to the Stonewall riots...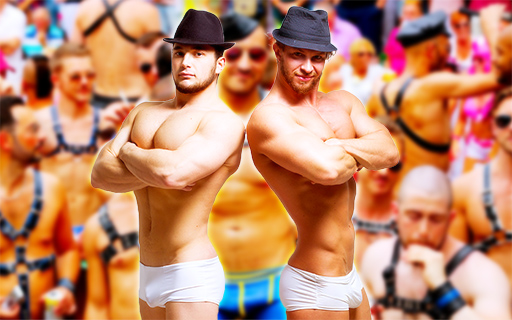 In July of 1965, the first "Annual Reminder" took place. These were yearly demonstrations held outside Independence Hall in Philadelphia, raising awareness of that fact that LGBT people did not have basic civil rights, as the rest of the American people did. They continued until 1969.
In May of 1966, protests were held in several US cities which included pickets and a 15-car motorcade in Los Angeles which has since become known as the nation's first Gay Pride parade.
In 1968, gay civil rights pioneer Frank Kameny coined the phrase "Gay is Good" (based on Stokely Carmichael's "Black is Beautiful") to use heavily in the Annual Reminders to fight the on-going social stigma attached to being a LGBT person.
Early on June 28th of 1969, following a police raid on the Stonewall Inn (a gay bar in New York City), the Stonewall riots began. Although police raids on gay bars were common, Stonewall was owned by the Mafia and had a clientele that was prone to violence and rioting. The situation got out of the authorities' control very quickly, and continued for several nights. This is largely considered the single most important event in the fight for LGBT rights in North America and was the watershed moment that allowed organizers to bring Gay Pride to a larger public scale.
In the fall of 1969, Craig Rodwell, Fred Sargeant, Ellen Broidy, and Linda Rhodes came up with the idea for the first Gay Pride march. It would be held in at the end of June in New York City with hopes that parallel demonstrations would happen in several other cities in order to express solidarity across the country. Brenda Howard became known as the "Mother of Gay Pride" for expanding the idea into holding week-long celebrations and demonstrations at the end of June, which became the genesis of thousands of Gay Pride events around the world.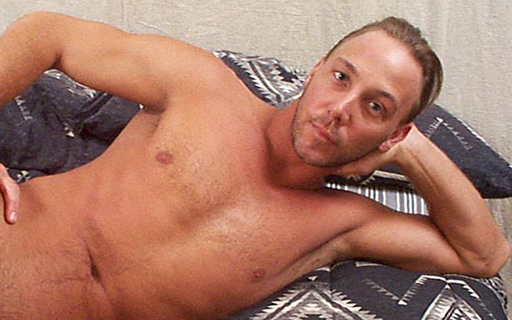 On June 28th, 1970—one year after the Stonewall riots—the very first Gay Pride march took place. It ran from Christopher Street, where the Stonewall Inn was located, 51 blocks to Central Park. On the same weekend, San Francisco, Los Angeles, and Chicago also held Gay Pride marches.
By 1972, Gay Pride marches were also being held in Atlanta, Boston, Buffalo, Dallas, Detroit, Miami, Milwaukee, Philadelphia, San Francisco, Washington D.C., London, Paris, West Berlin, and Stockholm.
During the 1980s, the culture of Gay Pride celebrations shifted from the loose, grassroots marches into more structured events. Additionally, this is when "Gay Pride" became more prominent as the movement's slogan and terms like "Freedom" and "Liberation" were dropped.
During these decades, there were thousands or rallies, protests, pickets, demonstrations, celebrations, marches, and events, all over the country. The world was watching, and similar events were beginning all over the world.
Today, there are thousands of Gay Pride organizations and celebrations worldwide with millions of participants. In the next section, Statistics of Gay Pride, we will show you just exactly how many people come out to Gay Pride events around the world!
Statistics of Gay Pride
The attendance of Gay Pride events has grown significantly since its inception. The first Gay Pride march only held a handful of supporters, and now gay pride events can get up to 3,000,000 participants!
In São Paulo, Brazil, for example, they had over 2,500,000 people at their 2006 local Gay Pride parade. Madrid, Spain had 2,300,000 people attend when they hosted Europride Gay Pride in 2007, and Cologne, Germany had over 1,400,000 when they hosted in 2002. The Toronto Gay Pride Festival in Canada had over 1,220,000 attendees in 2012.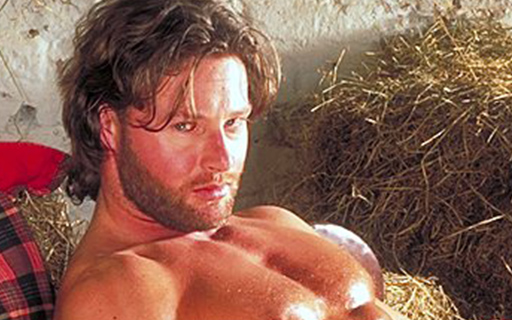 Gay Pride festivals and parades in London, England; San Francisco, USA; Rome, Italy; Chicago, USA; have also all had over 1,000,000 participants in recent years. Coming in with between 500,000 and 750,000 attendees we have the Gay Pride festivals and events in Paris, France; Berlin, Germany; Rio de Janeiro, Brazil; Amsterdam, Netherlands; and Mexico City, Mexico.
Los Angeles, USA; Columbus, USA; Sydney, Australia; Montreal, Canada; Buenos Aires, Argentina; Palermo, Italy; Hamburg, Germany; Tel-Aviv, Israel; Istanbul, Turkey; and Reykjavík, Iceland have all had over 100,000 guests at their Gay Pride events at some point or another.
Gay Pride Around the World
Each country around the world has their own deep history with Gay Pride, but here on ManPlay.com, we have specifically delved into just three: the United States of America, Canada, and the United Kingdom.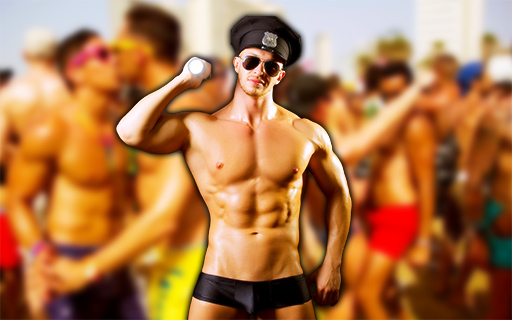 Gay Pride US
Gay Pride US is the standout story of fighting for gay rights. Most of what you read in the History of Gay Pride section happened in the United States.
On June 28, 1970, the first Gay Pride US march took place. Annual Gay Pride US events have been held on the same day and week ever since. On several occasions, the entire month of June has been declared Gay Pride US month by a sitting President: Bill Clinton in 2000, and then Barack Obama in 2009, 2010, 2011, 2012, 2013, 2014, and 2015.
Noteable Gay Pride US events include: AIDS Walk (Fort Lauderdale, Miami, New York), Atlanta Out on Film Gay Film Festival, Austin International Drag Festival, Celebration of Courage (New York, San Francisco), Fantasia Fair, Gay Days at Walt Disney World, Gay Easter Parade, Gay Mardi Gras, Gay Spring Break, Kinkfest, National Queer Arts Festival, and several city-based Gay Pride US festivals (Albuquerque, Atlanta, Austin, Baltimore, Brooklyn, Buffalo, Boston, Washington D.C., Chicago, Dallas, Knoxville, Kansas City, Los Angeles, San Francisco, Detroit, Nashville, New York City, New Orleans, Orlando, Phoenix, Philadelphia, Seattle, and Miami).
Want to read more on Gay Pride US? Click here to learn about gay pride all over the United States and how gay pride is celebrated in major cities through out the country.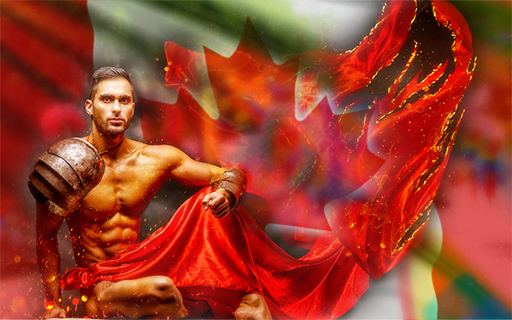 Gay Pride Canada
August 17 to 26, 1973 was the first official Gay Pride Week in Canada. It took place simultaneously in several cities across Canada.
On February 5th of 1981, Canada had their equivalent of the United States' Stonewall riots: ,Operation Soap. Four Toronto bathhouses were raided by the Toronto Police Service and the LGBT community of Toronto, fed up with mistreatment and targeting by the police, mobilized in a huge community protest. One of the protest marches that took place during this event is now widely recognized as the first Gay Pride Canada parade.
In June of 2016, Toronto will be celebrating the first ever Gay Pride Canada month and—also for the first time ever—the sitting Prime Minister, Justin Trudeau, will be attending.
Noteable Gay Pride Canada events include: AIDS Walk for Life, Canadian Rockies International Rodeo, Divers/Cité, Inside Out Film Festival, Leather Ball, Out East Film Festival, Reel Pride, Queer Arts Festival, Queer Beer Festival, and several city-based Gay Pride Canada festivals (Ottawa, Calgary, Edmonton, Guelph, Halifax, New Westminster, Hamilton, Toronto, London, Regina, Saskatoon, Sudbury, Vancouver, Victoria, Windsor, and Winnipeg.)
Hungry for more Gay Pride Canada information? Click here to see full and complete details of gay pride in Canada and in the major cities throughout all its provinces.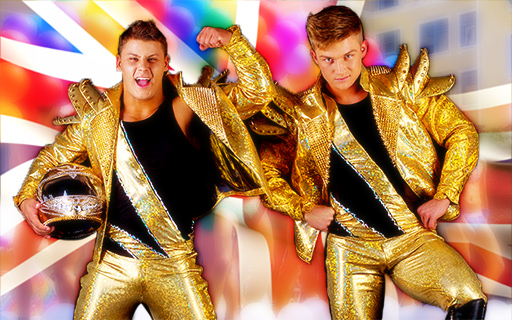 Gay Pride UK
On November of 1970, 150 gay men walked through Highbury Fields in North London in the first London Gay Pride march. The very first Gay Pride UK rally was held in London, England on July 1st, 1972. It had approximately 2,000 participants.
In the 1990s, these Gay Pride UK marches and rallies merged together to become Gay Pride London and became more of a carnival event, celebrating LGBT culture in the UK.
In 1992, London held the very first EuroPride event, which had over 100,000 attendees. They held it again in 2006 with over 600,000 attendees. In 2012, they hosted World Pride.
Noteable Gay Pride UK events include: Bear Pride London, London LGBT Film Festival, Birmingham Pride Ball, Cardiff Mardi Gras, The London Drag Olympics, Glasgay! LGBT Arts Festival, Homotopia, Sparkle, and several city-based Gay Pride UK festivals (Belfast, Birmingham, Blackpool, Brighton, Bristol, Coventry, Doncaster, Exeter, Foyle, Hull, Leeds, Leicester, Lincolnshire, Liverpool, Manchester, Nottingham, Oxford, Aberdeen, London, Glasgow, Edinburgh, Reading, Plymouth, Thanet, and York).
Need more on all this Gay Pride UK? Click here to read all about the Gay Pride UK history, Gay Pride UK statistics, and Gay Pride UK events all throughout the United Kingdom and its major cities.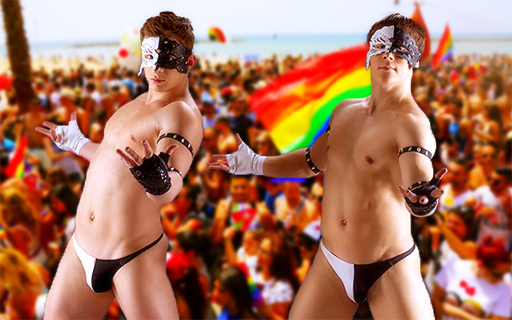 Gay Pride Resources
If you are looking to learn more about Gay Pride, explore the links above or check out the resources below: