Gay Marriage In South Dakota
Manplay.com has all the info, statistics, status and history behind gay marriage in South Dakota. Find out everything you need to know here with us now. The U.S. Supreme Court made a monumental decision to legalizegay marriage unions across the entire country on June 26, 2015. In this first month after the decision was made, forty gay couples applied for marriage licenses according to the information received by the department of health in the state. Gay marriage has made huge strides in the past year, now that it is legal to be married in all states. Gay couples everywhere are finding it easier to 'come out' and live as they've always wanted with their partners in a union that all heterosexual couples have always been able to do freely and without legal ramifications. Yes, there are still some stumbling blocks for same-sex couples who are looking to build a life together and be married, but these pale in comparison with what gays have been living with and fighting for, for decades. Many same-sex couples have finally been able to breathe a sign of relief to know that they can finally legally marry their partner without suffering the ramifications of only being legally married in a state that has allowed you to do so and not the state, South Dakota that they live in.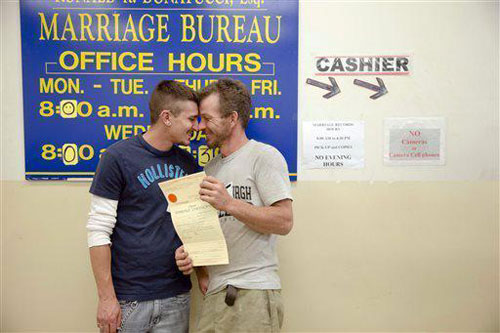 South Dakota Gay Marriage History
Over 150 years ago, in 1862, the Territory of the Dakotas (now known as North Dakota and South Dakota), banned both heterosexual and homosexual sodomy, considering them "crimes against nature". This was later understood by the State Supreme Court to include all oral sex and anal sex. Over a hundred years later, in 1976, consensual adult acts of sodomy were legalized with anyone over thirteen years old. Then later the age of consent was raised to fifteen years old.
In November 2006, residents in South Dakota voted to a constitutional amendment to define marriage as a union between a man and a woman and banned any sort of recognition of gay relationships of any kind, including civil unions, domestic partnerships, and marriages. These conditions are in the state statues as well.
In May 2014, six gay couples sued the state of South Dakota to marry. This lawsuit was the result of a frenzy of gay marriage rulings across the country in recent weeks, most of which were struck down in several states such as Idaho and Oklahoma or where state officials were ordered to recognize existing gay marriages in states such as Kentucky and Ohio. On January 12, 2015, US District Judge Karen E. Schreier ruled that the ban on same-sex marriage in South Dakota as unconstitutional and has been stayed pending appeal. Finally, these couples were recognized as being legally married, although this could change if the appeal is won in court.
For years, the LGBT (lesbian, gay, bisexual, and transgender) community in South Dakota has been facing legal challenges that straight couples who reside in the state do not have to face. Sexual activity with a same-sex partner is legal in South Dakota and so is gay marriage, but discrimination based on your sexual orientation and gender identity has not been addressed in South Dakota's Civil Right laws.
There are no laws in South Dakota that solely address discrimination for gay residents based on sexual orientation or gender identity. Although the county of Oglala Lakota, is an exception to this and does not allow for discrimination based on sexual orientation or gender identity. The county of Minnehaha and both cities of Brookings and Sioux Falls do not allow sexual orientation discrimination.
A huge stumbling block for all same-sex couples who are looking to get married in South Dakota is the Attorney General, Marty Jackley, who is committed to upholding the ban on gay marriages. He feels that it's his duty as attorney general to fight for traditional family values and he believes that if the voters want a change, it should come from them in the form of a formal vote.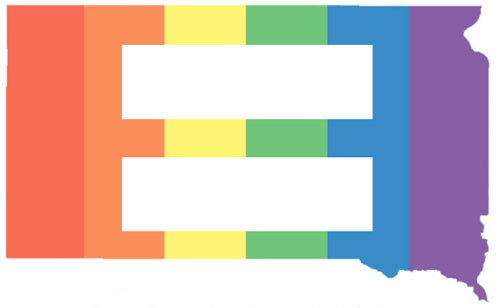 South Dakota Gay Marriage Statistics
Support for marriage equality in South Dakota rose from 24% in 2004 to 45% in 2012 according to a Williams Institute report in April 2013. Forty same-sex couples have applied for a marriage license since the U.S. Supreme Court ruled that gay marriage is legal on June 26, 2015. Five percent of the total 839 licenses issued in South Dakota were to same-sex couples looking to get married. Although these numbers seem low when compared to Minnesota, which borders South Dakota gay rights supporters and advocates say that they are this way because of the barriers that the gay community faces in a conservative state like South Dakota.
The Current Status Of South Dakota Gay Marriage
Gay marriage is now legal in South Dakota as of June 26, 2015 after a Supreme Court ruling to make it legal across all of the United States of America. Rapid City was the first to issue a marriage license to two South Dakota gay women after just a few hours that the ruling by the U.S. Supreme Court had been made. The Pennington County Register of Deeds, Donna Mayer, had to put a call into state officials in Pierre, to get instructions on how to issue the marriage license with a very quickly modified form that used the terms Spouse A and Spouse B. The state Department of Health announced later in the afternoon that day that they had updated their records to make gender-neutral marriage licenses and then issued them to counties who were waiting for direction on how to handle the potential onslaught of same-sex couples who would be applying for marriage licenses.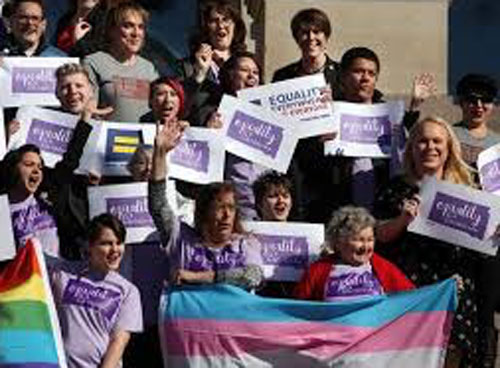 The Future Status Of South Dakota Gay Marriage
Now that same-sex gay marriage is legal in South Dakota, it looks like all gay couples who have wanted to get married can do so in the state that they live in without having to travel to another state. This is a huge win for all South Dakota same-sex couples in the state. It appears that the U.S. Supreme Court's ruling is one that is here to stay and that there is not going to be a change or reversal anytime soon. That being said, it also looks as though there are groups who do not support the ruling to allow gay marriage in South Dakota. Many of these individuals are committed to continuing their fight against the legalization of gay marriage in South Dakota and will fight until the bitter end.
It is expected that legal gay marriage will be a hot topic in the next few years with a lot of back and forth lawsuits and arguments that will most likely end in favor of gay equality and gay marriage in South Dakota and all states for that matter. With a ruling from the Supreme Court that has legalized same-sex marriage for everyone who lives in the United States, it is sure to be quite a difficult battle for those that are anti-gay marriage in the years to come.
To learn more about gay marriage in South Dakota, visit any of the following:
- Only 40 Gay Couples Apply To Be Married In South Dakota In 1st Month
- South Dakota Same Sex Marriage Ban
- Judge Will File Decision Later Regarding South Dakota Gay Marriage Law Suit
- Pennington County Issues Same-Sex Marriage License
- Appeals Court Affirms South Dakota Judges Ruling On Gay Marriage
- South Dakota Marriage Equality
To find out about gay marriage in Tennessee, Click HERE.