Manplay.com Can Arm You With Info About Maryland Gay Marriage
Manplay.com has plenty of information about gay dating, but we also love to keep you informed, which is why we have written these little tidbits of history about gay marriage in many states. You might wonder why we need to know anything else when it is already legal throughout the United States. The point is, we are a platform that is all about connecting you to what matters most. Gay marriage history in places like Maryland and Michigan is important to know about and our articles will walk you through each lawsuit and every comment made about gay marriage.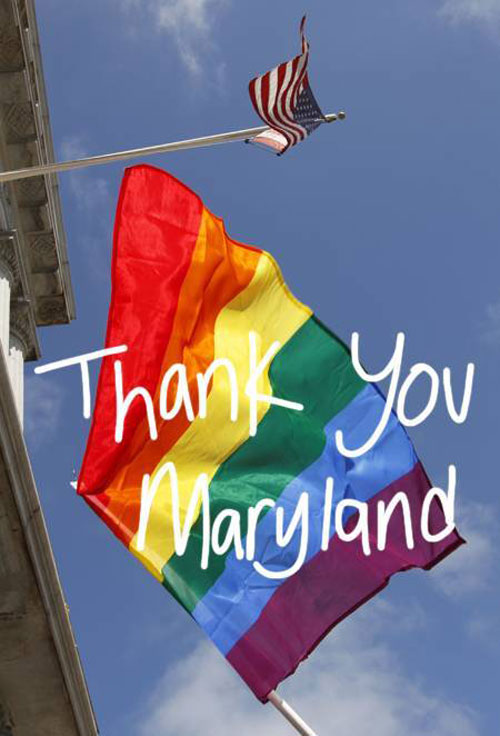 Maryland Gay Marriage History
It seems that the discussion for Maryland gay marriage has been long. Maryland was amongst the earliest states to legalize gay marriage, however there were many battles, lawsuits and debates on the subject. It seems to have been a very intense debate with support and opposition from all sides. The main argument from many of those who opposed gay marriage, claimed that they were attempting to protect traditional marriage between a man and a woman. Supporters of gay marriage provided the argument that banning Maryland gay marriage was a violation of rights and could be surmised to be a form of discrimination. Many same sex couples attempted to be able to have a traditional life that included benefits that straight couples had enjoyed for years. Through hard work and a large amount of support, Maryland was able to right the wrongs of the unconstitutional act. Manplay.com offers you a chance to see how the state's progressive attitudes and cases that lead to Maryland gay marriage being legalized before 2015.
Gay Marriage Down To The Wire
Maryland legalized same sex marriage on January 1st 2013 and was considered a great moment for many gay rights activists across the country. However, it had been met by much opposition. The 1970s were the beginning of the gay rights movement in the United States. The 70s were a time when the idea of gay rights really gained a foothold nationwide, proving that there was a shift in the national consciousness. Same sex marriage was on the agenda for gay rights activists. However, Maryland created a law that distinctly defined marriage as a union between only a man and a woman, this was mostly a move of defiance from various authorities throughout Maryland, such as the Roman Catholic Church, who claimed that it deeply unsettled civil society. Although this was later ratified and Maryland's general assembly determined that there could be no discrimination on the basis of sex.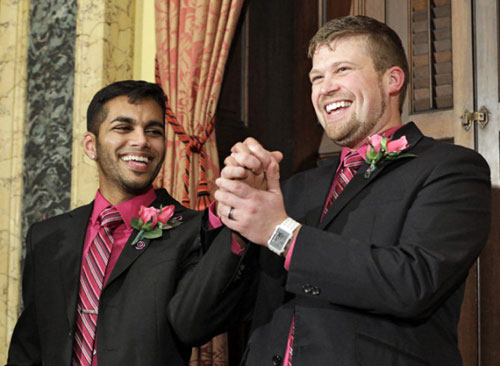 The Progression To Legalization
Then in the 1990s, those who opposed Maryland gay marriage attempted to pass laws once again locking down the concept of marriage being a union solely between a man and a woman. There were also attempts to legalize gay marriage, though it was not passed nor did it receive proper attention from the legislature. The American Civil Liberties Union stepped in, along with Equality Maryland, to take charge of ensuring that laws would be able to include gay marriage in the state's laws. The ACLU and Equality Maryland filed a lawsuit that included plaintiff of a bereaved man who had lost his partner, as well as a couple who had attempted to apply for marriage license, but had been denied. The primary aim of the lawsuit was to uphold the fact that a ban on Maryland gay marriage breached constitutional rights and essentially aimed to null a law upholding the ban on discrimination of same sex marriage. This lawsuit went through several judges who each had arguments ranging from how denying gay couple the right and privileges of marriage did not interfere with the interests of the state and it should be granted. Many judges opposed this argument through claiming that gay marriage did not serve the best interests of the state. This lawsuit, known as Conway v. Deane & Polyak, also attempted to recognize out of state and country gay marriages.
Maryland Gay Marriage Gets A Legal Boost
In July 2008, there was an introduction of a domestic partnerships law for same sex couples where decisions about finances, property, joint bank accounts and so on, were to have typical lawful partnership rights for Maryland gay couples. In 2009, the Attorney General was queried on whether the state could recognize out of state marriages and it was soon determined that Maryland could recognize marriage from out of state. One specific case involved two women who were unable to get a divorce because the court did not recognize nor believe that their California marriage license was valid. This was soon ratified and Maryland finally recognized out of state and country gay marriage.
Martin O'Malley's Campaign For Legalization
Democratic Governor Martin O'Malley began a campaign for its legalization in 2012. With the use of the General Assembly (consisting of the Senate and the House of Delegates), O'Malley and the state government, formally passed a law permitting same sex marriage in March 2012. Then, fifty two percent of voters voted in favour of same sex marriage, bringing the law into effect on January 1st 2013. Interestingly, this was the first time same sex couples were guaranteed rights via a popular vote.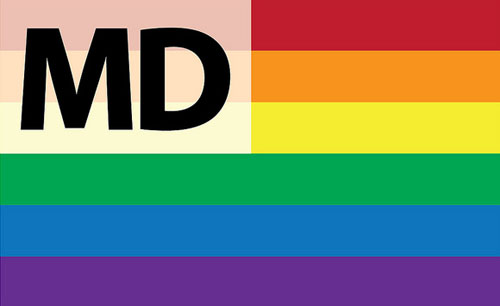 Statistics About Maryland Gay Marriage
There is strong support for Maryland gay marriage and there always has been, even before the bill was finally passed in 2013 to ensure that gay marriage was legalized. In early January, the Washington conducted a poll and determined that exactly 50% of Maryland voters supported a progressive ruling on same sex marriage. Then later that year, in October, The Washington Post determined that 52% of Maryland voters supported the legalization of gay marriage. An economic analyst and a marketing corporation too advantage of registered voters social views and requests ad determined that 49% supported gay marriage. These numbers show that gay marriage in Maryland is well supported by a majority vote.
Maryland Gay Marriage Current Status: Banning Same Sex Marriage Is Unconstitutional
Martin O'Malley claimed that discriminating against individuals based on their sexual orientation and by not allowing gay marriage; the state was not giving children of Maryland gay couples the same rights as those enjoyed by children of straight couples. This decision was met with great opposition by the Archbishop Edwin Frederick O'Brien and other religious leaders. The senate reconsidered the Civil Marriage Protection Act in 2011 and voted in favour, however the House of Delegates were under pressure from religious leaders and other conservatives throughout the state. The House of Delegates made no progress with the Civil Marriage Protection Act and would not act on it until 2012, when it was finally passed and was brought into effect in 2013. Based on the staunch opposition from religious leaders throughout Maryland, the bill contained various pieces of information that managed to protect religious leaders and religious institutions from legal action if they refuse to recognize, officiate or provide for gay couples. This in turn meant that anyone could refuse to serve or recognize a same sex marriage. This of course would lead to many gay couples from being able to enjoy the same basic rights that a heterosexual couple would enjoy. This of course is a frequent feature of many gay marriage laws throughout the United States since the Supreme Court determined that the denial of gay marriage was unlawful and unconstitutional.
The Future Status and Economic Impact Of Maryland Gay Marriage
When the bill was finally passed and same sex marriage became legal in Maryland there was a dramatic increase in marriage in the state largely attributed to the legalization of gay marriage. We can determine that gay marriage is here to stay and will remain an aspect of life in Maryland for many years to come. This type of increase had not been seen since 1970. Interestingly with all of the opposition that many gay rights activists, lawmakers and politicians met via religious conservatives; economics was not a factor that was brought into consideration. It has been widely known that gay marriage has a positive impact on economies in countries where it is legal. Many financial advisors, experts and economists agree that it makes "economic cents"! A study by UCLA, determined that Maryland's economy would have gains of at least $3.2 million dollars a year if gay marriage was legal. In February 2012 another study determined that Maryland gay marriage would generate at least $40 million for the state economy. These are interesting points to consider and it should be noted that Maryland gay marriage would improve the state's economy and create revenue. It is also very clear that Maryland is a state with forward and progressive people who are determined to have a positive impact on public opinion. Why gay marriage makes economic sense is an important discussion to be apart of.
External Links About Gay Marriage In Maryland
Maryland's rich and vibrant equal rights campaign has shed some light on how they have managed to court public opinion to reflect progressive attitudes. Take a look at some these websites regarding gay rights in the state, marriage officiants and gay friendly travel in the state:
1. Some Clear Legal Information Regarding Gay Marriage In Maryland
2. Equality Maryland And Gay Marriage Information
3. Planning An LGBT Wedding In Baltimore
4. Gay Marriage Vendors In Maryland
5. A Directory About Where And How You Can Plan A Wedding