Gay Marriage In South Carolina
To get current information, history and statistics on South Carolina gay marriage, check out Manplay.com. See how it became legal in South Carolina. South Carolina has legally recognized same-sex marriage since a federal court ruling on November 20, 2014. Two days before that, on November 18th the court ordered the state of South Carolina to also recognize gay marriages from other states.
As we are very aware, the U.S. as a whole has always had very interesting and definite views on same-sex marriage throughout the country. Gay couples have had a long fight on their hands to have their relationships recognized by the government and finally they are starting to be heard. The U.S. Supreme Court has finally taken the gay marriage debate and ruled that it is legal for same-sex couples to marry one another in all of the United States of America. This law supersedes all those previous laws regarding gay marriage in individual states, although many states, like South Carolina are gearing up for a long battle in an attempt to reverse the Supreme Courts rulings.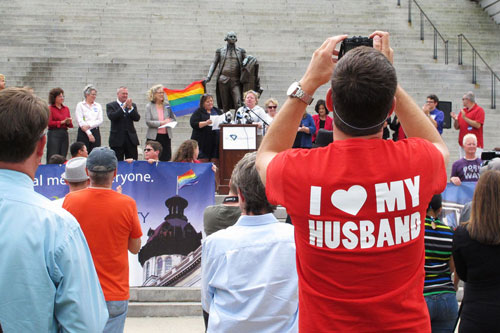 South Carolina Gay Marriage History
After it was found that the ban on gay marriage was unconstitutional in 2014, judges started to accept marriage license applications for same-sex unions. Then the Supreme Court put a stop to this, but not before the first same-sex wedding took place on November 19, 2014. There have been tons of lawsuits over the years with same-sex gay couples who want to be able to legally marry their partner in South Carolina. It seems as though all of the decisions were being made on a case by case basis. In 1996, The House of Representatives for South Carolina had a unanimous vote for a new statute to be sure to define marriage as between a man and woman.
South Carolina has always been considered a conservative state, but progressive in a lot of ways. When it comes to legalizing gay marriage, South Carolina is considered very conservative. It's refreshing to know that South Carolina courts will take a look at changing social views regarding gay marriage around the rest of the country and seriously start to work towards changing views in their own state. This may be more difficult to accomplish than it normally is in other states but there seem to be a lot of organizations committed to educating residents as well there are some great organizations that are willing to fight for equal rights for gay marriage in South Carolina.
On October 8, 2014, Charleston County Probate Judge Irvin Condon, accepted his first same-sex marriage license application. It turned out to be the first application accepted in the entire state as many other judges were blocking the same-sex license applications. But the Attorney General filed for an emergency injunction from the South Carolina Supreme Court to stop all same-sex marriage license applications from being processed. There is a 24 hour waiting period for all South Carolina couples after they have submitted their marriage licence application and because the injunction was granted, there were no marriage licenses issued. Everyone would now have to wait to see what the ruling in the court case, Bradacs v. Haley that had been pending would turn out to be.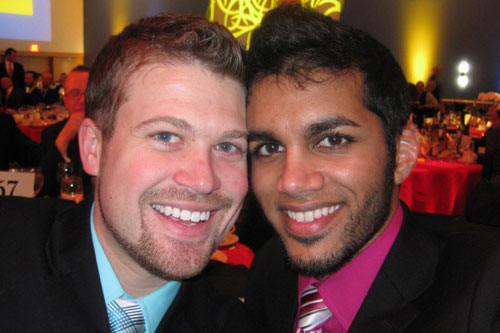 A new bill was introduced by state representatives to protect the traditional definition of marriage on January 12th, 2016. This would also overrule the recent ruling to legalized same-sex gay marriages. It looks as though it will protect any official who does not observe the court orders with anything related to marriage that is deemed unnatural. If this bill is passed and with a new definition of marriage out there, anyone who does not agree with issuing same-sex marriage certificates, will be protected from prosecution. essentially this new bill makes same-sex gay marriage illegal again in the state of South Carolina.
South Carolina Gay Marriage Statistics
In 2011, a Public Policy Polling Survey found 21% of voters in South Carolina agreed with gay marriage being legal, 69% thought it should be illegal. In 2012, a Public Policy Policy Survey found 27% of voters in South Carolina agreed with same-sex marriage being legal, 62% thought it should be illegal. In 2013, Winthrop University found 38.5% of voters in South Carolina agreed with same-sex gay marriage, 52.2% thought it should be illegal. In 2015, Winthrop University found 42.8% of voters in South Carolina agreed with same-sex gay marriage, while 52.7% thought it should be illegal. As of 2010, there were 7214 gay couples living in households in South Carolina. That's 4 same-sex couples in every 1000 household throughout South Carolina. The 2010 U.S. Census also estimated that 50% (3,607 couples) of these couples will choose to marry in the first three years of gay marriage being legal, according to trends observed in Massachusetts and elsewhere. It is estimated that $25.2 million would be generated when extending marriage to same-sex couples in South Carolina. The gay marriages that would occur in the first year alone would bring about $16 million in revenue to the state of South Carolina in that year.
The Current Status Of South Carolina Gay Marriage
The ban on same-sex marriage has been struck down by a federal judge, U.S. District Judge Mark Gergel, stating it is on the basis of legal precedent. As of November 20,2014, it is legal for gay couples to marry each other in South Carolina. He ruled that South Carolina's ban for gay couples to wed violates their rights to equal protection and due process according to the U.S Constitution. This decision was based on a ruling that was made earlier by the U.S. Fourth Circuit Court of Appeals concerning the gay marriage ban in Virginia, part of the same judicial circuit as South Carolina. Because the South Carolina Attorney General has been fighting the marriage ban himself in court, he released a statement to say that there would be an immediate appeal to this ruling.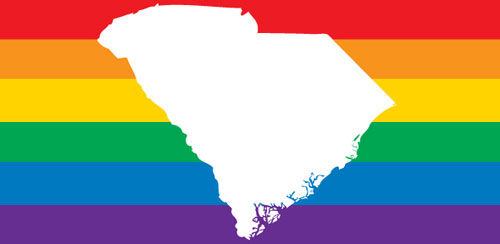 The first same-sex marriage licenses were issued in Charleston. While gay marriages have begun to happen, the fight is not yet over for those that oppose it. There is a very strong-willed Attorney General, who stands by his statement that because there are rulings that are conflicting, he said that there is still debate whether gay marriage is legal and that this can only be resolved by the U.S. Supreme Court. So, the U.S. Supreme Court made South Carolina the 35th state where gay marriage is legal. They also quickly denied the request put forth, to block same-sex weddings.
The Future Status Of South Carolina Gay Marriage
It looks as though there may be some legal proceeding in the future when it comes to gay marriage in South Carolina. Those that oppose gay marriage do not seem to want to give up this hard fight just yet, it looks like they are in it for the long haul. Most opponents state the different rulings by different courts as their basis for a fight. Since there are several different rulings out there that seem to all be legal, Attorney General, Alan Wilson is committed to continuing the fight. Although it doesn't look good for him and those that are anti-gay marriage, he vows to continue fighting until there is no more legal reason to keep up the fight. As of today, gay marriage is legal in all of the United States of America as made so by the Supreme Court in 2014 for all states. It doesn't look like the laws will be changed to make gay marriage illegal again in any state including South Carolina anytime in the near future, but that doesn't mean that there won't be a fight to make it illegal again if it's possible.
To learn more about gay marriage in South Carolina, visit any of the following:
- Judge Strikes South Carolina Ban On Gay Marriage
- South Carolina Bill Blocks Enforcement Of Same Sex Marriage Ruling
- Us Gay Marriage In South Carolina
- Supreme Court Won't Block Gay Marriage In South Carolina
To find out about gay marriage statistics in South Dakota, Click HERE.