Gay Marriage In North Carolina
North Carolina has historically been against gay marriage, however this is no longer the case. With the US Supreme Court ruling in favor of gay marriage came changes in attitude in this southern state. Slowly but surely, attitudes are starting to reflect the times, and support the idea of North Carolina gay marriage.
North Carolina Gay Marriage History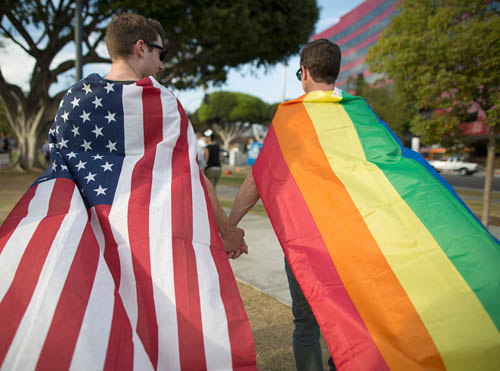 North Carolina doesn't have the best reputation for being the most open-minded state, but things are changing. Getting gay marriage to be legally recognized in North Carolina wasn't an easy journey. The state had banned same-sex marriage rights with a bill in 1996. On June 18, 1996 a bill was passed and a statute was added to the state's constitution banning gay marriage. This attitude was prevalent even as recently as 2012. In that year, North Carolina made a constitutional state amendment reinforcing the ban on gay marriage by defining marriage as being exclusively between a man and a woman. This amendment was approved. However, in 2014 a groundbreaking case changed the rights that gay couples had in North Carolina. That case was General Synod of the United Church of Christ v. Cooper, where the US Supreme Court ruled that a state's denial of marriage rights to same-sex couples was unconstitutional. The United Church of Christ and other religious groups had filed a lawsuit against the state, saying that the current laws made it a crime to preside over marriage vows of couples who didn't have a valid marriage licence. They said this also restricts religious freedom, which is unconstitutional. The case was taken to the US Supreme Court, which ruled in favor of the plaintiffs. This decision meant that a judge was required to perform or be present for gay marriages the same as they would for straight marriages. Judges were also not allowed to claim that they should be excused from having to be present at gay marriage ceremonies based on religious reasons. They could not be exempt because of their religion, which some other states had stipulated along with the legal ruling of gay marriage. The ruling caused a lot of controversy. Within a few months, 6 judges had resigned their positions because they refused to follow the new laws. Legislatures responded with creating legislation allowing judges and state officials to refuse to perform or participate in gay marriages based on religious grounds. This bill was passed in 2015. State officials could now opt out of North Carolina gay marriage participation by using religious beliefs as a reason for exemption. In December 2015, a lawsuit was filed against this legislature, stating that it's unconstitutional.
While gay marriage is clearly a hot-button and ongoing debate in North Carolina, there were areas in the state that were recognizing gay domestic partnerships. This meant that gay couples were legally recognized in the county or city in which they were registered. Gay couples were able to extend health benefits to their partners, which was a huge deal before same-sex marriage became legal. In fact, there were a number of cities and counties included in this list:
-
Carborro
-
Chapel Hill
-
Durham
-
Durham County
-
Orange County
-
Greensboro
-
Mecklenburg County
-
Asheville
-
Charlotte
-
Buncombe County
In Carborro, residents were able to claim domestic partnerships of any kind regardless of gender as far back as 1994, and in Chapel Hill since 1995. While they couldn't marry at the time, the attitude toward gay couples in a marriage-type relationship was a supportive one in these areas. The idea that gay couples would be able to get married in a Southern state could be surprising, but North Carolina was a little bit more ahead of the game than most people would have thought. There were safe spaces for openly gay couples, even in North Carolina, and their relationships could be legally recognized. Being able to feel like you can live your life the way you truly want to, and not have to hide your sexual orientation, while having your relationship acknowledged by your home county is a big deal. This is especially important on a personal, and political, level, because fearing legal punishment for simply being in a loving relationship would be devastating. Luckily, there were counties in North Carolina before gay marriage became nationally legal, where gay couples could live equal to opposite couples.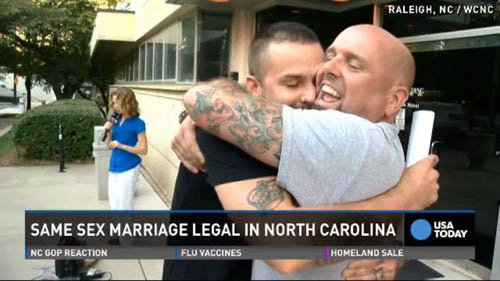 North Carolina Gay Marriage Statistics
When it comes to gay marriage, people in North Carolina are slowly, but steadily, coming around. A 2010 census found that couples in North Carolina who were in domestic partnerships made up 228,000 of the population. Of that number, 12% were gay couples. Attitudes are changing to favor North Carolina gay marriage, increasing few percentages every year. According to a September 2011 poll, just a year later, only 31% of voters were in support of gay marriage. 61% of people polled were opposed, and 8% were unsure where they stood on the issue. In May of 2012 the number of supporters had increased to 34%, while 58% remained opposed. Slowly, but surely the number of people who support North Carolina gay marriage increases a little bit each year. As time went on though, big jumps started happening in the numbers in the support category. As the year when the US Supreme Court would legalize gay marriage nationally approached, attitudes in North Carolina were changing to mirror these positive changes. Small increases in approval numbers are better than decreasing numbers!
The number of people in support of gay marriage increased hugely in a September 2013 poll, which showed that 42.6% of people now favored it. This was a 8% jump even before the US Supreme Court made it legal. A year later, in September 2014 a poll found that 45.3% of people in North Carolina supported gay marriage. Of those numbers, 41.8% were opposed, while 12.4% were unsure. The number of people who were unsure going up is also good, because it shows that people in North Carolina are changing how they think about gay marriage, even if they aren't sure they totally agree yet. Baby steps are still positive steps in the right direction.
In ten years, between 2000 and 2010, the number of gay households in North Carolina grew by 11.36%. This is one of the largest growth rates of all states. At the end of that decade, in 2010, it was estimated that the number of gay households in North Carolina around 18,309. A 2012 census estimated that the number of gay households making up the entire population of households in the state was 3.3%. This number is around the same gay household population as New York, which has one of the world's biggest metropolitan areas. Considering that North Carolina is in the same statistical area in terms of numbers of gay households in the state is so close to that of New York, maybe things are more progressive in this Southern state than previously thought.
Current Status Of North Carolina Gay Marriage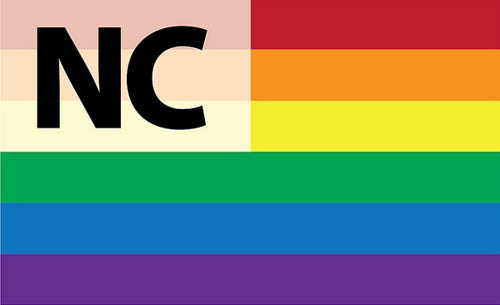 In North Carolina, gay marriage has been legally recognized since October 10th 2014, when the US Supreme Court ruled it unconstitutional for a state to deny a couple the right to marry based on their sexuality and gender. While public attitudes are slowly changing to favor gay marriage, not everyone agrees yet. In 2015, a bill was passed in North Carolina that allowed officials to refuse to perform gay marriages, as well as interfaith or interracial marriages. A stipulation to this bill is that if an official refuses to perform or officiate a marriage based on religious grounds, they are then suspended from performing any marriages for a period of 6 months. A lawsuit is pending against this decision, having been filed to the US Supreme Court in December of 2015.
Future Status Of North Carolina Gay Marriage
The future of gay marriage in North Carolina looks promising, however there have been some potential set-backs. With the bill passing which grants officials the ability to refuse to perform or officiate gay marriages by saying it goes against their religious beliefs, the doors open for discrimination once again. Currently, the US Supreme Court is to rule on an appeal of the 2015 bill allowing officials to refuse to perform gay marriages. With any luck, the bill will be considered unconstitutional and will be nullified by the US Supreme Court's previous ruling that gay marriage be legal in all states.
To learn more about gay marriage in North Carolina visit:
-
North Carolina Gay Marriage News
To find out about extensive gay marriage statistics in North Dakota, Click HERE.