Gay Marriage In Florida
Since gay marriage has become legal in the state of Florida, the LGBT community has been ecstatic about the change, but also know that there is a long way to go. Having said that, the population of gay, lesbian bi and transgender people currently living in Florida has risen to 16% of the population. There are some places in Florida that are more conservative than others which make it difficult to openly be your true self, but in most places, everyone is loved and welcomed. In St. Petersburg, there is a huge population of gay, lesbian, bi and transgender people, which makes it easy to find someone to marry. There are a lot of clubs and events to go to which also makes it easy to meet potential lifetime partners. Check out manplay.com to find the hottest guys who may be your soulmates.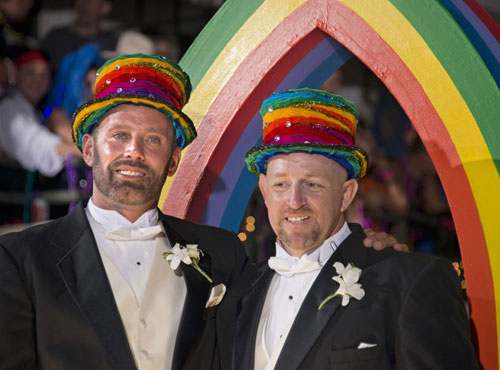 Florida Gay Marriage History
Right after the "Save Our Children" in 1977, the campaign which got rid of gay rights in Miami, the state banned same-sex marriage as well as adoption by the LGBT community. In '97, the Legislature got their hands on their own Defense of Marriage Act which states marriage is "the union between one man and one woman". This act made sure that the state could not recognize what other states were performing having to do with same-sex marriage… that's awfully controlling of them. It was pretty much said by the government that one day there would be equal rights, but NOT TODAY. Same-sex marriage became legal January 6th 2015. On March 4, 2004, based on public opinion, 65% of the Florida population voted AGAINST gay marriage, while 27% voted FOR same-sex marriage. 8% did not vote at all.
Looking at these numbers can help us understand that gay marriage was not a thing of the past, but the recent percentages show that things are beginning to improve for the LGBT community in Florida. Being gay in Florida back then meant keeping the things you thought or felt inside. It was hard for the LGBT community to be open about the way they felt though there was still a pride parade, there still wasn't the openness that is felt today. With the parades and activities, if you were there and straight, you may have been looked at as a traitor, but NOW, there are girls who wish to have a gay best friend! Florida gay marriage used to be a hated idea, and today, The Sunshine State is the most popular destination in the United States to have a gay wedding.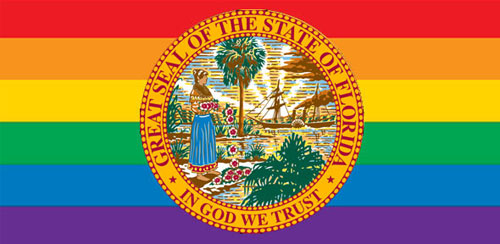 Florida Gay Marriage Statistics
On March 4th 2004, based on public opinion, 65% of the Florida population voted AGAINST gay marriage while 27% voted FOR same-sex marriage. 8% did not vote at all. Today, after just a year of being legal, more than 50,000 same-sex couples have been wed in the state of Florida. People have come from outside the state to be married, and some are getting married in the comfort of their own home.
The Current Status of Florida Gay Marriage
In between September 20th and October 1st 2014, the Florida population voted 46% for same-sex marriage, and voted 40% againstsame-sex marriage. Seeing the numbers go up 20% FOR same-sex marriage and go down 20% AGAINST same-sex marriage is a reminder that we have come so far in during the decade, and remind us that we have to continue pushing for a better tomorrow. In Florida today, it is easier to feel included as a gay person.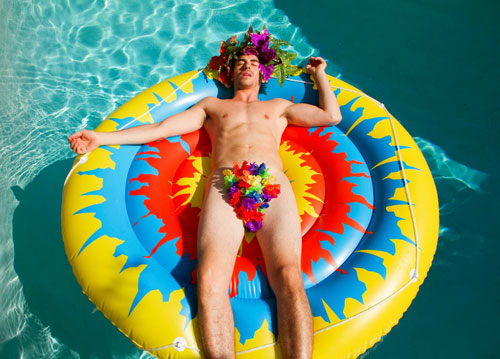 Florida Gay Marriage - 3 Fun Facts
Florida is the 2nd largest state to legalize same-sex marriage
The Sunshine State is the 2nd largest state in the United States to legalize gay marriage after California. Right after same-sex marriage was legalized here, the percentage of gay married couples increased by 30%! Huge!
Days Following The Ruling
As soon as Florida gay marriage became legal, the next morning people had scheduled early morning weddings, some as early as 9am! Within only 2 days, 1,400 same sex couples got married. Within a week, 5,000 same-sex couples became husband and husband, or, wife and wife!
A Boom In Gay Marriages
A gay-friendly small wedding company averaged at about 10 ceremonies a year and now with the legalization of same-sex marriage, the company catered to 50 ceremonies in 6 months! Things have been completely booked for this business. One of the business partners claims that Florida has become the #1 destination for gay marriages across the states.
Florida Gay Weddings
In Florida, there are many different ways to be married in different areas of the state. From Tampa to Palm Beach to Tallahassee, there are a countless number of businesses to help your wedding be one of the most beautiful days of your life. When it comes to hotels, floral decoration, honeymoon prep, limos, photographers, musicians, cakes and even wedding planners, Florida has done a great job making sure that there are many different companies that cater to same-sex weddings first. Having help with your wedding from someone who you are comfortable with and who is comfortable with you is very important to ensure that you get everything wanted and needed on you and your partners special day!
The Future Status of Florida Gay Marriage
The future status of Florida gay marriage is bright. Even though there are still some parts of Florida that are AGAINST same-sex marriage, there are more areas FOR gay marriage! Things will grow and LGBT community will continue coming down to have a great time, and plan to be married in the sunshine state!
To find out more about same-sex marriage in the United States, CLICK HERE and to find out gay marriage statistics in California, CLICK HERE
The following links will help on your search to find out more about Florida Gay Marriage
4. Plan Your Perfect Gay Florida Wedding Here