Manplay.com's Suggest For The Best Gay Bars Vancouver Has
Manplay.com can tell you all about the gay bars Vancouver has to offer. We don't just cater to your desires, but also your curiosity and your sense of needing to know how to plan a date. Maybe you just found someone online and you're looking to find a hot gay club or bar to have some fun. Well Manplay.com can definitely help you with that. Gay bars have been known to Canadians for many, many years. We all know that gay bars are places where there is a sense of community. It's a place where many gay men or closeted gay men can go to pick people up or even go on dates.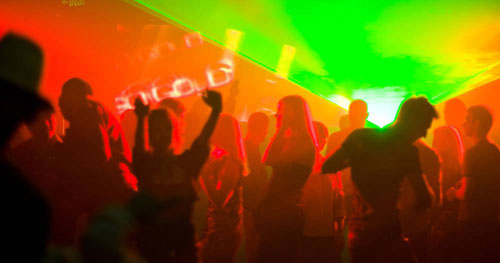 The point of the gay bar has morphed over time and it no longer represents what it did before. Now gay bars stand for much more. They are places that serve as a queer friendly space. Gay bars are also not just concentrated in one area of town anymore. They are all over the place and the ability for them to not maintain any sort of discretion has brought them into the limelight and allowed them to really flourish. There is plenty more to learn about gay bars in Vancouver and it all start with us here at Manplay.com. Manplay.com can connect you to guys, but we will also tell you about all of the best gay bars Vancouver has to offer, so sit back and let us do the work. Take a look at some more gay bar history in nearby through our Edmonton gay bar history and listings. Then, if you'd like some more gay bar information, then look no further than us. You might even want to see what other gay bars Canada has to offer.
Gay Bars Vancouver: History
Vancouver is known as the glass city. Perched on the edge of Canada and only a few miles away from Seattle, Vancouver is a real hub of commerce and industrialization on Canada's West Coast. When it comes to learning about gay bars Vancouver, all you have to do is look us up here at Manplay.com. Vancouver is a port town with the stunning backdrop of the rockies in one direction and the pacific on the other. Near Seattle, it's been a massive hub for visitors from all over the world. Currently the gay village and many gay bars are round Davie Street, but this has not always been the case. For many years the in the early 40s, a flourishing gay bars Vancouver scene began to appear that was a result of the mass influx of sailors, merchants and the Navy. Much of Vancouver's gay scene was a place that was believed to be a perfect fit for men looking to be gay and essentially be themselves. In the 1950s, there were gay bars that were concentrated mostly in Gastown and Chinatown. Both these parts of town were considered rag tag and edgy, but they proved to be havens for all misfits. Canadian society in the early 1950s was extremely conservative and any notion of an outsider and especially with homosexuals were watched with magnifying glasses by even members of the CIA and the RCMP. Yet, Vancouver, famous for being a stop off point, proved to be a haven for people from all walks of life and its more open (yet closeted) gay scene proved to be a real attraction for many men. Places such as the Montreal Club and Dino's Turkish Baths were frequented by many of the gay community. Many straight people owned establishments like these and despite the fact that many of them did not agree to the open displays of homosexuality - they tolerated gay men and women.
Police Intervention
There was a distinct backlash against such bars, however when Police would raid gay bars and not necessarily arrest people, but show that they were watching them. More often that not many patrons were not arrested but the sense of needing to quell any open display of homosexuality was practised by the police force constantly. Once again, Canadian society was extremely conservative so any open display of homosexuality was crushed. What this meant is the chances of any open gay bar existing during this time period were slim, so gay bars consisted of dive bars or bars that were owned by straight people or closeted homosexuals. The discretion, the quiet from those in the gay community didn't last long however and soon enough communities began to form. Despite police pressure to quell any sort of unrest - protests took place. In the early 70s, police raided the famed Hampton Court and photographed everyone inside. This type of behaviour from the police prompted demonstrations from the gay community. Many older gay men have referred to the sense of community that gay bars brought with them. Whether they could display their sexuality or not - gay men in Vancouver really had no place to go in order to really express their sexuality and meet other men, except in these dive bars that dotted the downtown and the so called less desirable areas of town.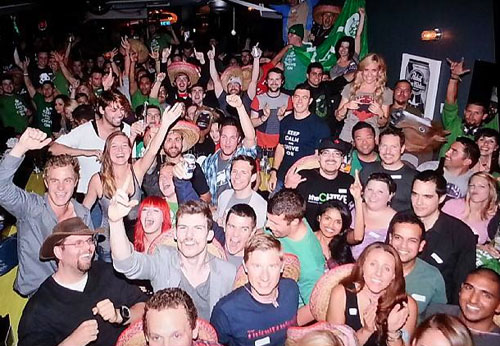 The Best Times To Go Out In Vancouver
Some of the best times to go out in Vancouver often has to do with the day of the week. Tuesday and Thursdays are the weekday times in which you would be able to find some fun deals at a few of the gay bars in town. The clubs will be non-existent/dead during the week because many of them are only open Thursday to Saturday. Tuesday is often known as Toonie Tuesday and many bars feature deals on some cheap eats and drinks. Thursday has famous happy hour(s) from 6-8, where you can munch on combos where pricey drink costs are slashed in half. Fridays and Saturdays are endless heaps of fun. You will find a few bars might be open for lunch, though for the most part, many of these bars are closed during the day and open at 5 pm to cater to the nightlife clientele. Vancouver is a world class city with people of all ethnic diversities. It is a place that many gay men call home because of its beauty as well as its wild nightlife.
Gay Bars Vancouver: Directory
The Pumpjack Pub
Type:
A Gay Bar With Theme Shows
Space:
Cozy And Initimate
Crowd:
Gay men, young and old, locals.
Address:
1167 Davie Street
Website:
Pumpjack Pub's Homepage
Any Notes:
One of the best gay bars in Vancouver
BRIEF DESCRIPTION:
The Pumpjack Pub is one of Vancouver's richest pubs with a wide variety of visitors from all around the world. It's popular with young people with visiting DJs, yet it's also popular with locals and regulars. You will find an endless list of events with plenty DJs and much more. Theme nights are a huge part of this bar's appeal. It might be one of the best pubs to go on a first date. Once you've connected with someone on Manplay.com, you could go and have a wet n' wild at Pumpjack Pub with their live Wet N' Wild show where two hunks face off and have some fun.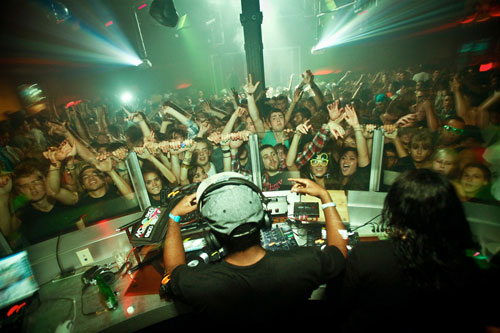 The Odyssey
Type:
Gay Nightclub
Space:
Modern interior, dance floor, booths, bar and bottle service
Crowd:
Guest list and VIPs. Travellers.
Address:
686 West Hastings Street
Website:
The Odyssey Homepage
Any Notes:
Check out their Facebook page for up to the minute updates on guest list information and live acts performing in the club.
BRIEF DESCRIPTION:
This
gay club
has been a staple of Vancouver's gay nightlife for quite some time. It is very popular with visitors and gay tourists stopping by in Vancouver. There is always plenty to see and plenty to do in the bar. It's nearing it's 30 year anniversary so there are bound to be plenty of special celebrations. Situated in downtown near plenty of public transport options - this gay club is probably one of the best ways to have a fun luxurious club night with zero stress. They boast a mean sound system with as much exotic finishes as possible. The Odyssey truly is a modern adventure into Vancouver's gay nightlife. Take your Manplay.com date here if you want some good bottle service and maybe a little more.
Numbers Nightclub
Type:
Gay Friendly Nightclub
Space:
Lounge Area and Dancefloor; Very Modern
Crowd:
Club goers, locals and young crowd
Address:
1042 Davie Street
Website:
Numbers Homepage
Any Notes:
A classic nightclub with plenty of weekly shows.
BRIEF DESCRIPTION:
Numbers nightclub has been considered one of the best clubs for gay men to go with plenty of gay themed nights and a few live dancers who might really tickle your fancy. The bar service and cocktail skills from bartenders has been described as out of this world. If you're into new and upcoming DJs from Vancouver and the rest of Canada then Numbers is your type of place. Check out their website for regular listings to get an idea of who is coming to town and what else you can do to have some fun in the club. We suggest you go to Numbers as a post dinner or drinks venue. It's a date spot, but it is a dance spot and if you two are feeling frisky and want to get it on on the dance floor then Numbers is the place for you.
X Y
Type:
Funky Gay Bar
Space:
Intimate and Spacious. Modern finishes and decoration.
Crowd:
Locals, regulars and guys cruising.
Address:
1216 Bute Street
Website:
XY's Homepage
Any Notes:
One of Vancouver's premier gay bars.
BRIEF DESCRIPTION:
XY is one of Vancouver's most appealing gay bars.
It has some serious modern finishes and it boasts some of the best cocktails in the city. There are plenty of people to meet and there is plenty of music to listen to. Vancouver would be at a loss without this venue. There is a lounge area with a dance floor. If you're looking for some music, some conversation and a great cocktail, XY is the place to go. Take your Manplay.com date there if you're looking to have a few more drinks after dinner or when you simply want to have something tasty.
F212 Steam
Type:
Bathhouse
Space:
Cozy with typical spa amenities including a sauna
Crowd:
gay men and bisexual men
Address:
1048 Davie Street
Website:
F212's Homepage
Any Notes:
It's a bathhouse…
BRIEF DESCRIPTION:
One of Vancouver's hottest saunas, both figuratively and literally - F212 is one of the best places for gay and bisexual men to let off steam. There is a small gym, jacuzzi, sauna and showers. It's the perfect place to get frisky with some hot Vancouver guys. Once you've found someone who you like on Manplay.com, all you have to do is head over to F212 and get a room.
Steamworks Vancouver
Type:
Bathhouse
Space:
Spa amenities. Spacious with private rooms.
Crowd:
Gay men from 18-60s
Address:
123 West Pender Street
Website:
Steamworks Homepage
Any Notes:
A bathhouse…
BRIEF DESCRIPTION:
We can't keep Steamworks out of the mix. As one of the biggest bathhouse networks in Canada, Steamworks boasts an impressive spa with plenty of men to meet and where you can have some privacy if you're looking for some fun with a guy from Manplay.com. Like we suggested before and just like we always suggest, plenty of guys on Manplay.com connect with guys who are just looking to spice things up in a bathhouse and Steamworks is the perfect place to do it.
Gay Bars Vancouver: Concluding Thoughts
As you can see there is plenty to do in the gay bars Vancouver scene. Whether you feel like taking your date somewhere fancy or whether you think something more like the bathhouse might be more appropriate - we got you covered. Like we have always said, we don't want you stressing out about whether or not you will be able to find a place to go. Enjoy one of North America's best gay nightclubs with a trip to Odyssey or try and find somewhere a little more intimate. Whatever you want to know and whoever you need, just know that Manplay.com is always there for you.