Liverpool Gay Bars
Visiting Liverpool and want to know where the best gay bars are? We can help! We tell you which Liverpool gay bars to visit to have the best night out. We tell you which gay bars in Liverpool are the spots to hit for dancing, which ones are more chill, and where to go for a wild night on the town.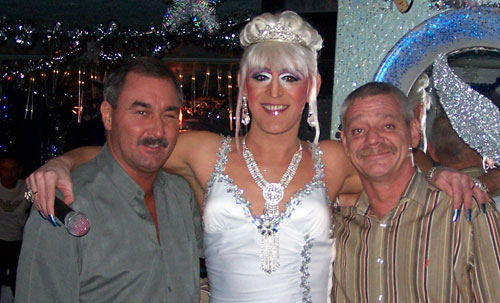 History Of The Gay Bars Liverpool Scene
Most, if not all, of the Liverpool gay bars in the city are in the Stanley Street Quarter. This area is also known as the Village or the Liverpool gay quarter. There are lots of shops and restaurants to go to, but the best part of the area is the gay bars. This area specifically caters to the gay community in Liverpool, and welcomes all people into their businesses. In this area, the gay bars take special strides to entertain that specific community, but also provide an open and friendly atmosphere. Liverpool's gay bars span the entirety of the gay district, which is comprised of Stanley Street, Davies Street, Cumberland Street, Sir Thomas Street, Dale Street, Temple Street, Victoria Street, Hackins Hey, Leather Lane and Eberle Street. The centre of the Liverpool gay district is generally accepted to be Stanley Street. This is where a lot of the Liverpool gay bars are located. The Stanley Street Quarter wasn't always officially recognized as the gay quarter of Liverpool. It wasn't until 2011 when city council finally officiated the sentiment.
Little is known historically about gay culture in Liverpool in the Victorian Era, though some information has been uncovered. Gay activities were very much illegal at the time, so the majority of life for these people was in secret and underground. Roughly 700,000 criminal records from as far back as 1850 were discovered, as a result of violating the Criminal Law Amendment Act 1885, which persecuted gay men at the time. Oscar Wilde was arrested under this law. Not much else is know because research into this time period in terms of gay culture is very limited. There is evidence to suggest that Queen Square acted as an unofficial gay quarter from the 1940s onwards, and was called the "Convent Garden of the North". The fallout from having little research done of gay men during the Victorian times but the laws from that time carried over into the 20th century, forcing gay and lesbian people to live in secret for a century or so before times started to change publicly. Gay sex wasn't legalized until 1967, but gay men could get around the law prior to this in certain areas around Liverpool, where their lifestyle was accepted. Locations like the Stork Hotel, the Roebuck, Magic Clock, Royal Court, Spanish House, and The Dart all proudly, but discreetly, hosted gay patrons before legalization of the lifestyle in the late 1960s. These places acted like havens for gay men looking to find places with likeminded people. In 1972, Queen Square, which had acted as the unofficial gay district for many men for years, was demolished and St. John's Shopping Centre was built. The community found a new gay quarter at Stanley Street. A gay bar called Paco's opened at the time, making it a new, but somewhat official, destination for gay men. The community slowly but surely started settling other businesses and activities in that quarter, making it the new official gay village of Liverpool. Gay bars cropped up all over the area, where today it still stands as the centre hub of Liverpool gay bars.
The history of gay Liverpool took a major step forward in terms of gathering data in 2004. A Pride project called "Tales From Yester-Queer" gathered stories and anecdotes from gay people living in Liverpool. There a variety of personal accounts, ranging from written to video and spoken prose. This allowed for a deeper and more personal look at gay history in Liverpool, and knowledge of which Liverpool gay bars were a part of the historical movements. In 2008, the city took things a step further and made the Liverpool gay bar area even more publicly accessible, and took steps to improve the nightlife experience. The City launched an endeavour to close the area for traffic, and make it accessible for pedestrians only after a certain time of day. It took four rounds of public discussion and meetings, but finally the hours of pedestrianization were decided. All traffic on Stanley Street is closed between 22:00 and 6am, Cumberland Street between 18:00 and 6am, and Eberle Street for 24 hours a day, all 7 days a week. Visiting Liverpool gay bars is now safer and more fun as of the 2010 pedestrianization of the quarter. Closing the area to traffic also allowed for more vendor events and daytime community happenings. Street fairs took place in unprecedented numbers and the gay district was more alive than ever before. Tourists and gay residents alike flocked to Liverpool's gay quarter to check out what's happening, grab a drink and something to eat, before planning their night out in the area later on. It's possible to spend an entire day and night in the Gay District visiting the bars and shops, walking around leisurely without having to worry about traffic.
Best Time And Day To Go Out To Liverpool Gay Bars
The majority of gay bars in Liverpool don't open until 21:00, but some, like pubs, are open throughout the week and early in the day. The Liverpool gay bars that open late are open normally until 3 or 4am. The after-hours clubs open when the other ones close their doors for the night, and don't close until 7am, so you can literally dance the night away if you wish. These hours pertain mainly to the weekends. Many of the gay nightclubs in Liverpool are only open Thursday through Saturday, so they've got your weekend nights covered. Saturdays are an especially popular night for clubbing and going out to Liverpool gay bars and clubs. Many clubs have special events on Saturdays, so this night is usually the focus of the weekend. If you just want to go to a gay pub, have some drinks and a bit of food, then any day of the week and time will work. The gay pubs tend to open around 11am, so anytime from then on is a go if you're in the mood for a casual outing.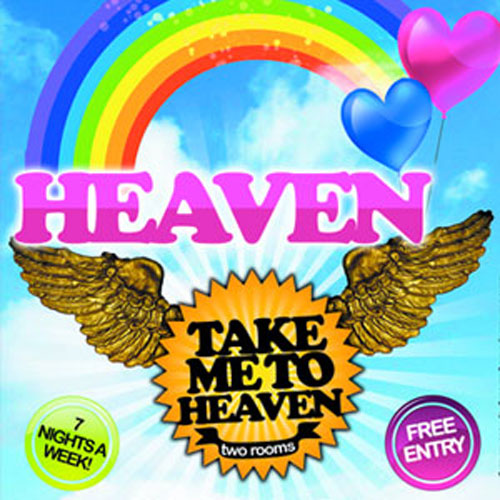 List Of Liverpool Gay Bars And Clubs
THE MASQUERADE
Type:
Gay bar
Space:
Open space with bar, tables for seating and dining
Crowd:
Mixed, ages 18-35
Address:
10 Cumberland Street
Website:
www.masqueradeliverpool.com
Any Notes:
Known as Liverpool's friendliest gay bar. Monday, Wednesday and Thursday there is a DJ after 20:00, and Karaoke on Tuesdays. Live Entertainment Fridays and Saturdays, with buffet's and Cabaret every Sunday
Brief Description:
Known famously as the most welcoming gay bar in Liverpool, this bar has food and drink and nightly events happening.
THE LISBON
Type:
Gay pub
Space:
Pub style, classic pub decor with ornate ceilings. Tables for seating and dining throughout.
Crowd:
Mixed, generally a little older
Address:
Lisbon Buildings, 35 Victoria Street
Website:
www.thelisbon.co.uk
Any Notes:
Open all day starting at noon
Brief Description:
The Lisbon is the most popular gay pub in Liverpool. The stylish old pub style provides a cozy and comfortable atmosphere for dining and chatting. This would be a good stop for drinks and grub before a night out at the club.
NAVY BAR
Type:
Club
Space:
Big dance floors, a stage, podiums, big bar
Crowd:
Young and trendy, drag welcome. Ages 18-30
Address:
27 Stanley Street
Website:
www.facebook.com/pages/Navy-Bar
Any Notes:
Liverpool's "gay and gorgeous" bar"
Brief Description:
An iconic gay bar in Liverpool, it's a place for dancing and mixing with new people. Entry is free.
GBAR
Type:
After-hours club
Space:
2 main rooms plus basement, all different themes and music
Crowd:
Mixed, young ages 18-25. Smart casual dress code
Address:
1-7 Eberle Street
Website:
www.g-bar.com
Any Notes:
Liverpool's busiest after-hours gay club, open until 7am on weekends
Brief Description:
The most popular after-hours gay club in the city, this place has a strict door policy. Open until 7am, GBar fills up quickly with patrons who want to keep dancing and partying after the other bars have closed.
POSTE HOUSE
Type:
Gay pub
Space:
Small and cozy pub
Crowd:
Mix of all ages and people, casual
Address:
23 Cumberland Street
Website:
www.facebook.com/Poste-House
Any Notes:Brief Description:
This pub is a small and cozy place which is good for drinks before going to the bar or club. The intimate space is good for large groups or a few friends just wanting to hang out and have a pint. Lots of atmosphere at this gem.
THE CURZON
Type:
Bar
Space:
Large and open
Crowd:
All ages, but mostly older men
Address:
8 Temple Lane
Website:
www.facebook.com/pages/The-Curzon
Any Notes:
Liverpool's oldest gay bar. Closed on Sundays. Known for fetish events.
Brief Description:
The Curzon is Liverpool's oldest gay club, and has live entertainment going on from resident drag performer French Crystal. It's an upbeat place to drink and dance, or sit back and watch the shows.
SUPERSTAR BOUDOIR
Type:
Gay nightclub
Space:
Main stage with audience seating, basement dance floor
Crowd:
All kinds and ages, drag queens
Address:
22-24 Stanley Street
Website:
www.facebook.com/superstarboudoirliverpool
Any Notes:Brief Description:
This drag club is an energetic place to drink and dance your worries away. It's a basement venue with a dance floor and main stage for drag performances that are always happening here. Join the fun and forget your cares for a night.
GARLANDS
Type:
Gay nightclub
Space:
5 rooms, each with different sounds and themes
Crowd:
Mix of gay and straight patrons, ages 18-30
Address:
8-10 Eberle Street
Website:
garlandsonline.com
Any Notes:
"Superclub"
Brief Description:
A club with a huge mix of different people and attire, there's no way not to fit in here. Drink and dance as much as your heart desires in this super-club, with 5 different rooms offering different styles of music in each.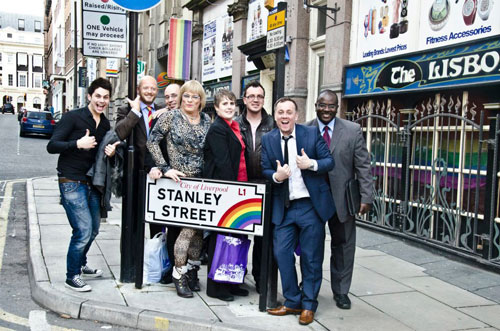 HEAVEN
Type:
After-hours club
Space:
Large dance floor, 2 rooms
Crowd:
Trendy, ages 18-25, mix of all people
Address:
3 Victoria Street
Website:
clubheaven.co.uk
Any Notes:Brief Description:
Open until 7am on Saturdays, this bar can be your only stop or your after-hours one. The atmosphere here is very upbeat and uplifting, with lots of jams to get down to.
BAA BAR
Type:
Bar
Space:
3 bars, 2 floors. Large main area
Crowd:
Young and hip, professional, ages 19-30
Address:
5-9 Fowlers Building, Victoria Street
Website:
www.baabar.co.uk
Any Notes:Brief Description:
This bar is part of a chain, and it's Liverpool location is the newest addition. The bar is a 2 level one with 2 bars upstairs and a large one downstairs. The atmosphere is very friendly and lively, so you can come here to drink and dance, or just dance, or just to drink! The decor caters to people who just want to chill, and to those who want to party.
Gay Bars Liverpool Summary
Regardless of what kind of venue you're looking for to have a great night out in Liverpool, you'll find somewhere to meet your needs in the Gay Quarter. All of the Liverpool gay bars are located in this area, so you can bar hop easily if you should want to. The Quarter is full of great and iconic bars and clubs for gay people of all ages, you just have to choose where to start!
To read more about Liverpool gay bars, or to find out about gay bars in other areas of the UK, check out these: