US Gay Pride: A History And Information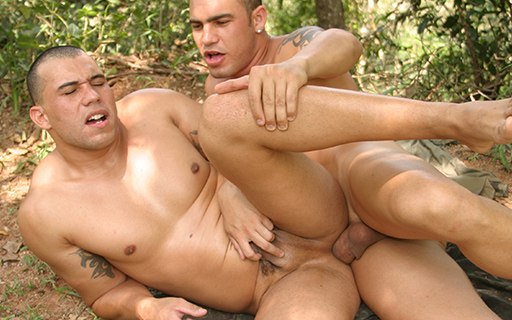 Gay Pride US has been celebrated in some way or another for several decades, but only recently has US gay pride become a wide-reaching and nationally popular event. US gay pride has never more popular throughout the country, and millions of people flock to destinations across the country to take part in the festivities. There has never been more gay pride events happening in the United States than there are in this decade, especially when looking at the past 5 years. Numbers of festivals and parades for pride have grown exponentially, making US Gay Pride a national spectacle. The rest of the world celebrates pride as well, mostly in June too. The reason behind why June is an important month for Pride will be explained below. The next step for pride may be to have a National Gay Pride US day, but for now, most cities in the US celebrate locally. Manplay has looked into the history and statistics behind United States' gay pride and we have all the information you want. Learn everything right here.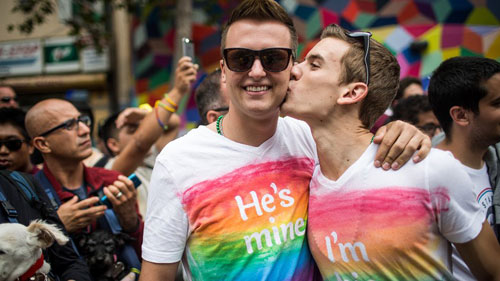 History Of Gay Pride US
The history of gay pride in the US is a long and tumultuous one. Back in the 1950s and 60's, American society was for the most part very reserved and conservative, so there was a lot of repression of gay people, and people of minorities. Organizations were founded by gay members of the community, but they titled their groups something obscure to hide the real purpose behind their formation. Daughters of Bilitis is one example of a gay rights group that formed in that time period, the name stemming from a literary reference of lesbians. This group and another, the Mattachine Society, were behind the first pickets and marches on behalf of gay rights and US gay pride. Their initial staged demonstrations, which began in 1965, took place annually as a polite reminder that this group of gay and lesbian citizens did not have equal rights. Many people at this time in the United States believed that homosexuality was a form of mental illness, which is one of the stigma's that these gay pride rights groups were trying to change. Founder of the Mattachine Society Frank Kameny created the slogan to accompany their demonstrations "Gay is Good". This was to foster change in public perception of gay people, but also to instil a sense of gay pride in gay members of society.
The first wide-spread gay pride US demonstration happened after massive rioting at the Stonewall Inn, where police had attempted to raid and arrest patrons inside for illegal gay activities. The treatment of the gay people inside inspired a spontaneous riot and protest. The gay citizens of New York were not going to stand for sub-par and inhumane treatment anymore. They fought back hard against the police, and ended up coming out victorious - the cops were forced to retreat. Word of this movement spread throughout the gay community, and riots took place on Christopher Street for six days. These gay pride events were a instrumental in establishing further US gay pride rights groups and protests, and is largely recognized as the pivotal moment in gay liberation in the US.
On November 2nd in 1969, a group of gay and lesbian community members decided that they would propose having a pride march through New York City. The meeting where they proposed the march was the Eastern Regional Conference of Homophile Organizations (ERCHO); almost all members in attendance voted in favor of the pride march. In January the following year, meetings were held to start organizing the first official pride march. The date they scheduled the march for was Sunday June 28th, 1970, marking the date of the Stonewall liberation. A woman named Brenda Howard is largely credited as the "Mother of Pride" for all of the work she put in organizing the march, and she is also responsible for the week-long pride celebrations we know today. She also chose June as pride month, which is why it's still the international month for gay pride. The 28th of June saw the first Christopher Street Liberation Day, which was also the first anniversary of the Stonewall Riots. 51 city blocks were to be marched by this group, but it took less than half the time they anticipated that it would. The reason being that everyone involved was so excited, waving banners and signs to showcase their US gay pride. A positive reaction could be seen in the spectators of the march as well, when participants did not encounter any kind of protest or resistance from onlookers.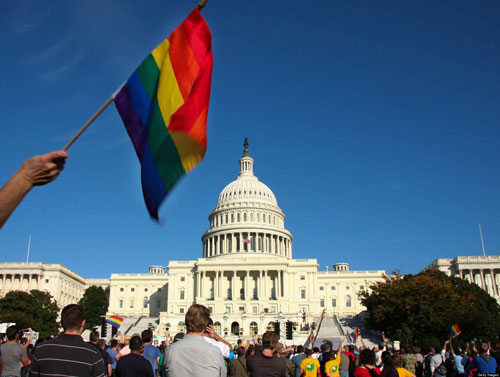 Word has spread through the country about this pride march, and at the same time the New York march was happening, activist groups in LA and on the West Coast were participating as well. Los Angeles held a pride march, and there was a "Gay-in" held in San Fransisco. In Chicago, the day before the marches, gay groups organized a march around government buildings and public shopping areas. The following year, official Gay Pride marches were held around the world. Boston, Dallas, Milwaukee, London, Paris, West Berlin, and Stockholm. One year later, even more cities across the US participated. Cities like Atlanta, Buffalo, Detroit, Washington D.C., Miami and Philadelphia had pride marches of their own. Organizers like Frank Kameny had seen the participation gay pride movements increase and attitudes toward self-identification as gay change. Gay people were now proud and wanted to recognized, whereas before, in the 1950s, they were more ashamed of their orientation and wanted to be seen as no different than heterosexual men. In just a few short years after the Stonewall Riots, gay pride was growing around the world, in numbers that would never have been thought of before.
In the 1980s and 90s, these pride events started to become more organized and less sporadic and grassroots. They started calling them "gay pride" events as opposed to liberation or freedom movements. Parades were held under the title of "gay pride", and hundreds of people started to take part. The shift in how things ran with gay pride events started resembling how we see them now. Week-long festival kicked-off by a parade became the norm as time went on, especially in the later 1990s and 2000s. June is still recognized as International Gay Pride Month, in memory of the Stonewall Riots, which is why the majority of Pride events take place at varying times throughout that month. We can also attribute the term "Pride" to the original gay rights organizers, Robert A. Martin and L. Craig Schoonmaker. What they started back in the 1950s has become one of the biggest celebrations of US Gay Pride and around the world. They can also be credited with the Rainbow flag as a symbol of pride and hope, which was hand-dyed and stitched before the first march. Allen Ginsberg has long been attributed to the inspiration behind the rainbow flag symbol. Each color in the flag represents a different value:
Hot pink = Sexuality (not on all flags, depending on fabric availability)
Red = Life
Orange = Healing
Yellow = Sunlight
Green = Nature
Turquoise = Art or Magic (not on all flags)
Blue = Harmony or Serenity
Violet = Spirit
Each of these colors are important qualities in every person and are ones that are to be celebrated, no matter the differences between people. The early designs were made in the 1960s and 70s, in the heart of the civil rights and "hippie" movements, so there is a nod to those causes as well in the rainbow choice. The flag is a symbol of empowerment, it is political in origin and does carry some political significance as a reminder of what the history of gay pride has amounted to and what they've been able to achieve with their vocalizations of wanting to be treated equal and have the same rights and recognition as their straight counter-parts.
Statistics And Info On Gay Pride US
In 2011, The Williams Institute conducted a demographic study is estimated that approximately 9 millions Americans were gay. That's 3.8% of the population of the United States, all identifying as gay. Breaking up that number a bit, 1.8% of the US population were bisexual, and 1.7% identified as gay. Transgendered people accounted for roughly 0.3% of the American population. More recently, the number of gay people in the US has gone up. In the San Fransisco area alone, 6.2% of the population of the Bay Area see themselves as gay. In terms of equality, Philadelphia actually ranked the highest. Their municipal equality index scored 116, which is the highest of any city studied. The number of services that are recognized and geared toward gay health issues has increased across the US as well. In Seattle, there are 9 hospitals and medical centres that cater to gay and lesbian patients with zero discrimination or bias, which has been huge in the past. In fact, presently about 92% of gay and lesbian men and women feel that society has become more accepting of them and their lifestyles. Sadly, 39% have also said that they felt rejected or stigmatized by someone they knew at some point in their lives. Even now, gay people are struggling with a stigma, though the types of stigmas and ferocity with which they're felt have definitely improved massively in the few decades since gay pride first started. Gay people can live proudly and safely in the majority of areas in the United States which wasn't possible even 20 years ago.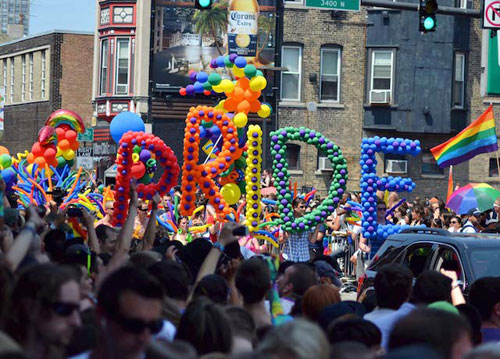 When looking at gay populations across major cities in the United States, it may not be surprising which ones rank the highest. Many of these cities have the best ranked US gay pride events in the country. New York City ranks the highest, with 272,493 residents identified as gay. In second place is Los Angeles at 154,270, followed by Chicago with 114,449 gay residents. San Francisco actually ranked last in terms of gay population, with only 94,234. These numbers are only estimates, but give a general idea of which areas might have more gay pride United States. The study also found that your chances and encountering gay men and women increased exponentially in Seattle, Atlanta, Minneapolis and Boston, because their population percentages for gay people are highest.
For US gay pride coming up, numbers of spectators and participants are expected to be huge. New York City expects more than 22,000 in the pride march alone, which is a 2 mile long walk. But when it comes to the rest of the gay pride festival, more than 2 million visitors are anticipated. Seattle expects over 500,000 people just watching the parade, so the numbers for the festival afterward will be massive. Gay Pride US events are phenomenal for the local economies, drawing in thousands of visitors every year. Where it was previously thought that gay people would negatively effect businesses, and they were refused service at many establishments in the past, they're now welcome and seen as a positive presence. It's been a full 180 degree change in terms of allowing gay people into businesses. They bring in substantial amounts of income for these establishments, especially during gay pride festivals and events.
US Gay Pride Across The Country
Boston:
"Officially the first Gay Pride Boston March to happen, was on Saturday June 26, 1971. It as a very political event with an entire week of gay pride events following it on various issues that affect the gay community. This first march was a statement, it had...Read more.
Chicago:
"Pride month events take place all over Chicago. There are events for every type of person including workshops, dances, picnics, religious services, plays, religious services, plays, film screenings, several festivals, a Dyke march, just to name a few events...The gay community existed long before Boystown was actually Boystown." Read more.
Cincinnati:
"Gay Pride Cincinnati has come a long way over the years. From the first march, it has grown into a weekend celebration known as Pride Fest today. Pride Fest typically takes place the last weekend in June each year and celebrates the diversity of the entire LGBTQ community…"Read more.
Cleveland:
"There is never a shortage of ways to celebrate your gay pride in Cleveland, and Clevelanders alike, as well as outside tourists are enjoying all that the city has to offer. Depending on what you're in the mood for, you can do a quick search, pick up a local…"Read more.
Columbus:
"The city ordinance had just extended residential protection to homosexuals, so this was a protest to ensure that the city held up to its movement for equality. Gay individuals in Columbus were not only standing up for their rights but were protesting for gay rights across the country. Incidences…"Read more.
Austin:
"Progress is getting made and with great progress should come one hell of a party. 2016 Gay Pride Austin is happening August 20-27 and we are excited to be helping you get a little history, meet some men and have a blast at one of the largest gay pride..."Read more.
Baltimore:
"This city in Maryland has really stepped up in becoming one of the hottest places to attend Gay Pride, but also just a great location for whatever your gay pride needs might be. Connect with like-minded people like yourself and spark up new friendships and maybe even meet someone..."Read more.
Los Angeles:
"Gay Pride Los Angeles and June seem to go hand-in-hand together. June is an exciting month in the queer community. It's a time where the community gets together to support each other and remind the world that we are here and we are queer. The streets fill with bright..." Read more.
Orlando:
"There are actually quite a few Gay Pride Orlando events! The two major ones are Gay Days and Come Out With Pride. Let ManPlay.com be your guide to Gay Pride Orlando! We'll tell you all about Gay Pride Orlando history..." Read more.
Philadelphia:
"Though Philadelphia may not be the largest gay community in all of America, that doesn't mean that it doesn't get as loud or as proud as any other city. Making up for its size, Philly Pride has a lot of heart and still has the Pride of any tight knit..." Read more.
Portland:
"Putting that aside, they have been huge advocates for Gay Rights since the 70s. Portland ranks as one of the best places for the LGBT community to thrive according to an article by MSNB. Alongside such states as Vermont and Washington, Oregon is recognized as a gay-friendly state and Portland..." Read more.
Providence:
"Whatever reason brings you to Gay Pride Providence, we are happy to have you visit us. In a city ripe with cultural history, beautiful forests and landscapes, and a very empowered lesbian, gay, bisexual and transgender community, you will have the best time you have ever had on the East..." Read more.
Salt Lake City:
"Home to both deserts and mountains, Utah knows all about diversity. It shouldn't be one to be left behind when it comes to the festivities surrounding the anniversary of the Stonewall Riots. Salt Lake City has its own share of history and community, so why not have its share..." Read more.
San Francisco:
"Celebrating gay pride with style year after year and being the steeple on which all other parades have built, San Francisco is the leader for American pride celebrations. Coming into their 36th year, we would here at ManPlay would like to take..." Read more.
Seattle:
"Seattle is no different from any major metropolitan city and has its own Pride festivities. It has a thriving gay community that can brighten up even its dreary rainy weather. Like many queer communities, Seattle has a neighborhood that constitutes major gay operated and owned businesses, but unlike most cities..." Read more.
Miami:
"Gay pride Miami is something to celebrate. Find out more about gay pride in the city, and where the first rainbow street sign topper is, on Manplay.com. Like every other city in the United States, being gay was frowned upon in the early years. In the 1930s, there..." Read more.
New Orleans:
"The Gay Pride New Orleans celebrations that happen today have blown up in attendance in a few short years. The entire Gay Pride New Orleans Festival weekend now encompasses thousands and thousands of gay, lesbian, bisexual and transgender participants, not to mention..." Read more.
New York:
"As Gay Pride New York, now known as Pride Fest New York, gains more and more strength due to acceptance of the LGBT community as a whole, so will the caliber and number of events that are held throughout the city for the weekend. With so many people..." Read more.
Phoenix:
"Find out more about gay pride in the city, and where the first rainbow street sign topper is on Manplay.com. As with other states across the nation, states like Columbus and Miami, June marks gay pride month. June was chosen to commemorate the Stonewall Riots that occurred on..." Read more.
San Diego:
"San Diego Pride is one of the largest pride festivals in the world. It started in 1974, and has grown to attract over 100,000 participants annually. It raises funds through the Music Festival and beverage ticket sales, sponsorships and exhibitor fees, and that money goes back into community philanthropy..." Read more.
Gay Pride US Resources: For more information on gay pride in the United States: