Gay Pride Blackpool
If you want to explore gay pride Blackpool, but don't know where to start, then you're in the right place! Manplay has a breakdown of what's happening. Blackpool pride is the biggest festival and event in the North, and has a shorter history than some other UK cities. This is strange considering Blackpool is the gay capital of the North, but pride has always been present in this seaside city!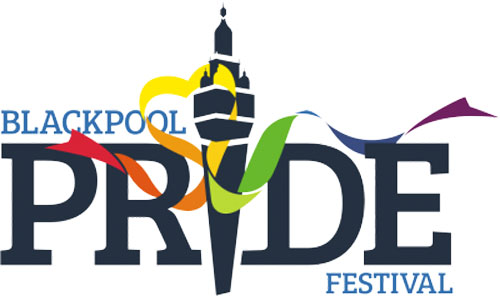 Gay Pride Blackpool History
Gay Pride Blackpool has only been around for a decade, so it's a young festival, especially in comparison with its Southern gay capital counterpart, Brighton. But just because it hasn't been around as long, doesn't mean it isn't just as successful. Since 2006, the town of Blackpool has flourished by opening up it's gay-friendly city and amenities to visitors during the celebration. The town has always had a reputation as being a safe place for gay men and women throughout history, even during WWII. Gay men felt safe visiting cafes and bars in Blackpool without the fear of being persecuted or attacked. Blackpool has actually been promoted as a gay safe and friendly tourist spot since 1990, but it took several more years until an official Gay Pride Blackpool celebration was put on. With its own gay radio station and entertainment spots geared toward gay audiences, Blackpool has really blossomed into one of the best cities for gay tourist destinations. This makes Blackpool the perfect place for a pride festival. 
Blackpool Pride Festival officially became a charitable organization in 2014, hoping to send proceeds raised during the event toward inclusive charities and fund gay and lesbian organizations in the community. Gay Pride Blackpool has a special focus on inclusion, equality and awareness, so spreading words of love and acceptance is a key focus of advertising Pride Festival. Organizers want to make community members feel welcome, safe and accepted, which is another reason Blackpool is a leading city for an endeavour like this. LGBTQ people of all kinds have come together in Blackpool to celebrate their culture and be proud of who they are. Networking and making new like-minded friends is a huge component during Pride, so expect to meet some new and amazing people! 
Blackpool Pride Festival is a free event, and has been since its inception. Because of this, organizers rely heavily upon donations and fundraising efforts, in order to continue offering the amazing event for no cost to visitors. There are several different events and market stalls that help in the efforts, and the LGBTQ community goes all out in trying to give patrons the best possible experiences they can have for their charitably donated money. This money is gained through ticket purchases to these events, mainly. Some examples of fundraising efforts for Pride include more than 50 market retail stalls, venue comedy and cabaret shows, Masquerade Pride Ball, and others. There are events throughout the year leading up to Pride that help to fund the activities and keep it free, but the main focus is on quality of experience for those who attend. Blackpool Pride was able to hire a security detail in 2013 because of a financial surplus encountered during the free event. This year, the event is free once again, but there is an option to purchase VIP passes! Have exclusive access all weekend to VIP areas and others for a £10 weekend pass. There are only 300 of these passes available, so get one early if you're interested.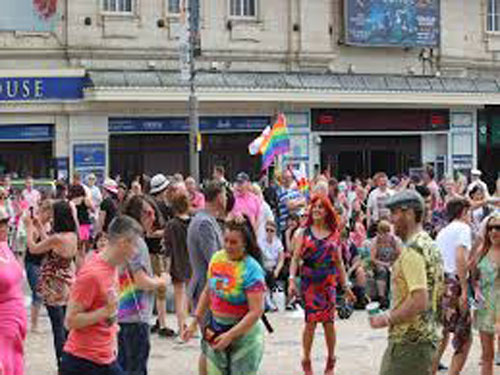 Blackpool Gay Pride Attendance Stats
In Blackpool, coming out for pride is almost not an option - it's expected! With such a high population of gay and lesbian people, as well as a supportive and accepting community, the city comes alive for Pride Festival. Gay Pride Blackpool isn't just a great thing for the community, but it boosts the city's economy as well. There are approximately 750,000 gay people living in the UK, and they love to celebrate their pride in themselves and their culture wherever they can! It's no surprise then that the gay capital of the North would draw huge crowds to the coastal town once a year for this massive event. The gay, lesbian and bisexual community contributes a huge amount to the UK economy, spending roughly £20 billion annually, just in their demographic. Imagine how much this could help a small city like Blackpool when directed toward Pride charities and endeavours? LGBT people are 30% more likely to purchase gay-friendly products, and what could be more gay-friendly than a gay pride celebration! 42% of straight people were found to be more likely to spend money with gay-friendly companies as well, proving that equality really is an important economic factor. Directing these numbers toward Gay Pride Blackpool shows just how popular it can be, and how much charities and businesses can be helped just be participating in Pride. 
Blackpool Gay Pride Events
Blackpool Pride Festival is full of events to keep you and your guests thoroughly entertained. Featuring 7 areas around the city - Main Stage Saturday, Women's Only Area, Youth and Family Area, 18+ Adult Only Saturday, Outside Stage in St. Johns Square, Main Stage Sunday, and a Trans Area - there's something to please everyone who attends this year. Keep in mind some age restrictions in certain areas and some shows, but most of the events are for all ages and kids are welcome to many of the areas. 
June 5th: Masquerade Ball
The very first event for Pride this year is a gala fundraiser, featuring a glitzy night of black-tie attire and great entertainment. The event will be featuring The Divas, The Jerseys, The Galleonairs, Sara Chasten, Caz Heyes Smith, Victoria Roberts, Maurice Malone, and Kitty Litter. The Masquerade takes place at the exclusive Blackpool Tower Ballroom, with tickets costing £35. Ticket prices include a welcome drink, a 3-course meal and coffee, and a night full of top entertainment. Tickets go fast for this Ball so make sure to get yours early if you want to attend.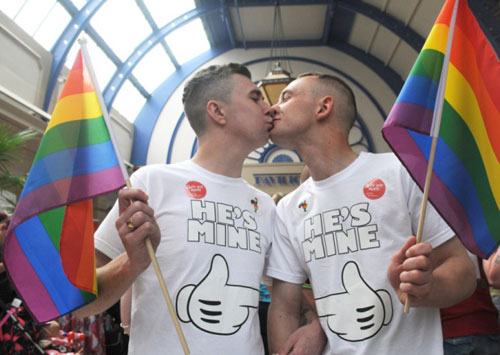 June 10th: Lisa Q Jones
Lisa is a multi-talented, multi-titled entrepreneur who entertains wherever she goes. Starting as a hairdresser and CEO of Curl Up & Dye, which she still runs, she also boasts such titles as a cosmetologist, and amateur theoretical physicist. She performs a night of comedy and entertainment at the Flamingo Club on Pride Friday. Doors open at 20:00, with the show kicking off at 21:30, so don't be late! 
Pride Friday @ Flamingo's
Get ready for a night of raunchy jokes and uproarious laughter. Famous insult comedian and drag queen Bianca Del Rio performs at the Flamingo Club to kick off Pride Friday. Tickets start at £20, with VIP available. Also featured in Friday's show is Ru Paul's UK Ambassador The Vivienne, comic and impersonator Charlie Hides, and the notorious 'Legs of London' Danni Dee. Door open at 20:00 and the show starts at 21:30 sharp, so you have plenty of time to mix and mingle before the show. Don't miss this outrageous night of comedy and entertainment. 
June 11th: Pride Parade
The annual Pride Parade starts its march at 11:00am sharp, travelling along The Golden Mile. It'll be leaving from The Sandcastle Waterpark. The procession will travel along the Promenade to the North Pier, turning onto Church Street and marching through the town centre. The Parade ends at St. Johns Square in front of the Winter Gardens, where the rest of the festival takes place. It's free to watch and participate in the parade, and you can show your support with costume and colour! After the Parade but before the start of the festival there will an opening ceremony of sorts in the Winter Gardens. 
The Dance Event
The Saturday night Dance Event at the Winter Gardens is the dance party to attend if you want to get down. Going from 21:00 to 03:00am, party with the likes of Jodie Harsh, The Vivienne, Damon Hess, and Nik Denton. You can guy tickets for £7 online in advance, or £10 at the door on the night. 
Main Stage Saturday
Main Stage Saturday is a day full of live entertainment. For £25 you can buy passes for both Saturday and Sunday club events, and VIP tickets are available for additional £15, plus booking fees. The Saturday Main Stage events are free, if you can get find a spot! Get there early to make sure you get in.
Kieron Richardson
Star of Hollyoaks, actor Kieron Richardson will be stopping by Pride on Saturday to present some of our top performers. 
Joey Devries
One-fifth of the smash hit band Overload, Joey Devries performs a solo act for us at Pride. 
Matt Fitzgerald
Award-winning sports journalist and best-selling author Matt Fitzgerald stops by Pride to talk about health and training. Having written over 20 books on nutrition, weight loss, health, and participating in triathlons and annual runs, this expert has some great advice for pride visitors. Fitzgerald's articles appear frequently in top magazines like Men's Journal, Women's Journal, and Outside. Don't miss this informative and entertaining discussion. 
Jo O'Meara & Bradley McIntosh
Members of the former smash hit pop group S Club 7, Jo and Brad are at Pride this year! Jo had a solo career after S Club broke up, and even appeared on Celebrity Big Brother in 2003. She's back with Brad and they're set to perform some throwback hits for lucky concert goers!
Dene Michael
One of the members of the Europop group Black Lace, Dene Michael is at Pride to perform a solo act. Black Lace had the massive hit "Agadoo", and are best known for novelty songs. Dene Michael will be performing such songs on the Pride stage this year! 
Reggie 'N Bollie
Runners up on the most recent season of X Factor, this duo was ultimately signed with Simon Cowell's Label, Syco. Supported and backed by Cheryl Cole, these two have a huge career ahead of them. But first they stop in at Pride to perform some of their new songs off of their debut album. 
The Divas
This duo changes their sounds according to the venue they're performing, so Pride will be a treat! They popularly perform throwback hits from the 50s, 60s, 70s, 80s, and some top-40 hits from now. They add their own unique twist to each sound which really sets them apart from the typical duo act. These two perform at lots of weddings and private functions, and this year, will be gracing the Gay Pride Blackpool Stage with their magical musical presence. 
Allan Jay
Talent Expo former contestant and singer Allan Jay performs his newest and top hits. 
Tiger Heart
The three-member all girl band will rock the stage at Pride this year, performing some of their most popular songs. 
Myth Of Unity
The hometown urban pop group is hitting the stage for their latest performance. The 3 member group will perform some of their hottest tracks and enjoy the sites of pride while entertainment patrons.
June 12th: Main Stage Sunday
Main Stage Sunday is The Gay Tribute Show, hosted by Liam Halewood and June Martell. Entry to this amazing throwback show is free, so head to the Empress Ballroom to see the live entertainment. Performances will include Swede Dreamz ABBA tribute, Tim James 80's Tribute, Lareena Mitchell as Kelly Clarkson, Lisa Hart as Madonna, Kym Rowlingson as Anastasia, Heather Marie as Cher, Rob Taylor as George Michael, Heather Marie West End to Broadway Show, Rosalie Galvin 60's Diva tribute, Nicky Figgins Centre Stage Academy, and Whittaker's Dance School.
If you need more information on where to go and what to do during Blackpool Pride, or Gay Pride Blackpool events, check out:
Gay Pride Blackpool
Pride Events Blackpool
Gay Pride Brighton