Manplay.com Brings You To Canada's Party Capital - Gay Pride Toronto!
If you're looking for 10 days of absolute amazing Gay Pride fun in Canada's capital city, then be ready to have the time of your life at Gay Pride Toronto! From its honourable activist roots, Gay Pride Toronto has grown from a group of justice-seeking citizens trying to shed light on LBGTQ issues to one of the largest celebrations of gay culture which is home to over 1,000,000 attendees a year! With an array of activities ranging from activism, art, music, dance, and - of course - the pride parade, there are countless reasons why the capital of Gay Pride Canada is Toronto! If you're looking to Meet A Hot Stud in Southern Ontario, Gay Pride Toronto is the place to be!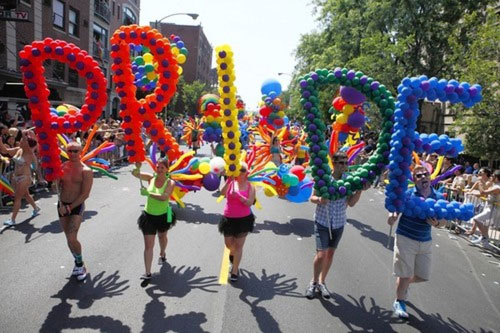 Gay Pride Toronto Remembers Its History
Much like other Gay Pride celebrations throughout the world, Gay Pride Toronto evolved not from a desire to celebrate, but a cause to protest. A large police crackdown on homosexual actives in the city lead Gay Rights activists to take to the streets and protest the status quo. And in order to truly understand what a wonderful celebration Gay Pride Toronto really is, you need to understand it's history and the courageous fight of the brave men and women who stood up for what they believed in.
"Operation Soap" Is A Dirty Mark On Toronto's History
You can't begin to talk about Gay Pride Toronto without talking about Operation Soap. Operation Soap was a meticulously conducted raid of several gay bathhouses throughout the city by the Metro Toronto Police on February 5th, 1981. Not just sticking to the bathhouses, the police also raided the offices of The Body Politic, Toronto's local Gay and Lesbian newspaper. While in the Body Politic offices, the police confiscated addresses and mailing lists in order to further their agenda of prejudice. By the time Operation Soap was over, over three hundred men were arrested - which was one of the largest mass arrests the country had ever seen.
Many consider Operation Soap to be Toronto's equivalent of the Stonewall Riots in New York City, and in many ways it was. After the operation concluded, gay, lesbian, transgender, and bisexual activists held rallies and protests condemning the arrests. In fact, they were not the only ones; While serving as mayor of Toronto from 1978 to 1980, John Sewell was a staunch supporter of Gay and Lesbian rights. He vehemently disagreed with the tactics and arrests implemented by the police, so much so that it eventually cost him re-election; and without a voice in city hall, the actives of the police were allowed to continue.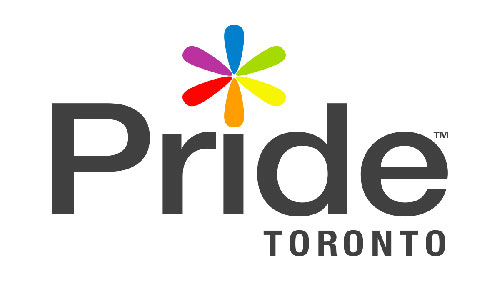 Gay Pride Toronto Opens A New Chapter In History
What started out as a protest of Operation Soap grew and grew until it eventually became the enormous Gay Pride celebration which we know today. Even though the event has grown more festive, the history of the struggle continues each year in the theme of the event. With themes ranging from UNIFIED in 2008, FEARLESS in 2006, or UNSTOPPABLE! in 2007, the original activist spirit always shines on.
The Metropolitan Toronto Police evolved their opinions on gender and sexual equality as well. In fact, in 2005 - the 25th anniversary of Operation Soap - Bill Blair, the chief of Police in Toronto at the time, marched in that year's Gay Pride Parade.
Take To The Streets In More Than One Parade!
Because it is one of the largest Pride organizations in the entire world (in fact, Toronto was the host of World Pride in 2015), Pride Toronto also happens to have one of biggest turnouts, containing a wide spectrum of people who wish to spread the word of love and celebrate their sexuality with one another. Unlike other pride events in smaller Canadian cities such as Whistler, Toronto doesn't have just one, but three separate gay pride parades: a general Pride Parade, a female-centric pride parade that is lovingly referred to as the Dyke March, as well a parade dedicated to those people in the LGBTTIQQ2SA community who identify as either transitioning or transgendered known as the Trans March.
Don't stay inside during this event - step out with the rest of the city and cheer on all of the progress the gay community has made! By marching in the pride parade, you not only show your continuing support for our fight for justice, you also celebrate the history of gay culture, pay tribute to all of the battles fought and victories won, and (most of all) let your love flow through the streets!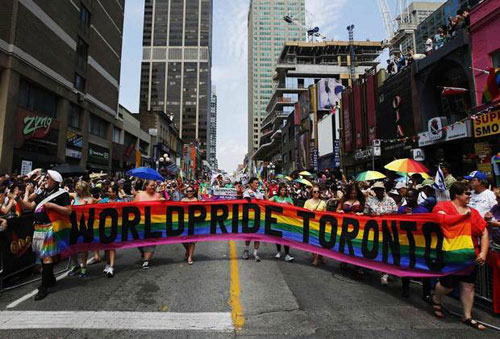 Take Part In The Largest Gay Pride Canada Parade!
Without a doubt, the most celebrated event at Toronto Pride is definitely the Pride Parade. This parade has the highest turnout of all the pride events, and it brings people from all walks of life. Marching through Toronto's downtown core, along its most famous street (Yonge Street), men and women from all genders, sexualities, and walks of life love to dress up and show their support for Gay rights to anyone who is watching. This parade takes you along five blocks of Yonge street, starting at Yonge and Bloor street, marching south, and ending at Yonge & Dundas square for a grande celebration. It's quite the spectacle for anyone looking to participate. And don't expect grey clouds to bring this party to a close - the Pride Parade is ready to run, rain or shine. So whether the sun's rays are hitting your glistening body, or cooling rain is soothing your hot soul, the pride parade is the perfect place for you to catch the eye of a handsome hunk!
You can count on the Gay Pride Toronto Parade to feature dozens of floats, musical acts, dancers, business, and community organizations. And since there are prizes in categories such as Best Drag Performance, Best Costume Design, and more, you can expect the Toronto's gay community to go all out!
And a party like this is sure to attract it's share of celebrities as well. The Gay Pride Toronto Parade has had international grand marshals such as Indian Gay Rights supporter and popular Bollywood Actress Celeina Jaitly, and the husband of Sir Elton John, filmmaker and Toronto native David Furnish.
2015 saw the inclusion of such prominent international acts like 80's superstar Cindy Lauper, and political activists and feminist punk rockers Pussy Riot - who were at one time imprisoned in Russia for protesting LGBTQ rights! Nadezhda Tolokonnikova (lead singer of the band) was so impressed with the organization she witnessed in Toronto that she has stated she wishes she could see the same thing in Moscow one day.
The Toronto Pride parade is also a hot spot for politicians to stand strong for sexual equality. Expected political faces at the 2016 edition of the Pride Parade include Ontario Premiere Kathleen Wynne, the mayor of the city of Toronto, John Tory, as well as Canadian Finance Minister (and native of Toronto himself) Bill Morneau. Not only that, but a guest of an even higher esteem might also be seen there - Prime Minister of Canada Justin Trudeau has even announced that he will be making it a point to attend Toronto Pride in 2016, and show his support for people of all genders and sexualities by marching in the parade himself! No wonder guys and girls across the country love him!
Support Your Female Allies At Gay Pride Toronto's Dyke March
Being one of the most diverse cities in all of Canada, Toronto is also expect to have one of the most diverse Gay Pride celebrations as well - and the Dyke March is a perfect example of that. Yes, the Dyke March is exactly what it sounds like - a parade specifically organized to shed light and support on the struggles of Lesbian and Trans people within the gay community.
By taking stride through the Dyke March, you're celebrating the power and strength of women - no matter how they identify through sexuality or gender.
On the day of the Dyke March, groups usually gather near the starting point at 12pm and for sign and banner making. After that, a rally is held at 1pm where everyone starts to build energy before the parade starts. Then, at 2pm, the head of the parade takes their first steps and the Dyke March begins!
Taking a slightly different route than the main Gay Pride Parade, the Dyke March (which is usually held the day following the Trans March), begins at the intersection of Church Street and Bloor Street. From that starting point, the women of the Dyke March make their way South along Young Street until they reach the intersection of Carlton Street and College Street. At that point the March continues east along Carlton Street until it comes to an end at Allan Gardens - one of the most beautiful public parks and botanical gardens the city of Toronto has to offer.
Stand With Gay Pride Toronto's Transgendered Community
Currently Gay Pride Toronto is an organization which is over 35 years old; and during that time it has grown and expanded it's message to target specific branches of the gay community and include them all in it's message of both acceptance and tolerance in the world. One of the groups under Gay Pride Toronto's umbrella that wasn't getting enough attention was anyone identifying as Transitioning or Transgendered; but a giant step forward was taken in 2009 what the organization introduced its Trans Walk!
Usually taking place on the very first day of pride celebrations, not only is the Trans March one of the funniest parades during Gay Pride Toronto, it's also one of the biggest events anywhere in Canada for people identifying as Trans. Pride Week in Toronto is an event for everyone - and the trans community is one of the voices that needs to be heard.
This parade is an event during Gay Pride Toronto where transitioning and transgendered people can stand together in solidarity with all of their allies and friends - everyone is welcome at the Trans March. In the spirit of inclusivity and marching together, anyone who is differently abled is encouraged to lead the march and set the pace for the others following close behind.
Gay Pride Toronto Keeps The Alcohol Flowing!
If you're visiting from someplace outside of Canada (or Quebec), you might not be aware of the laws held by the Liquor Control Board Of Ontario. One of those laws states that bars are not able to sell alcohol to patrons passed 2am without special permission. And lucky for you - Gay Pride Toronto is considered special permission!
That's right, instead of normally being forced to finish your drink and go home at 2am, certain bars in the event district are allowed to keep serving alcohol until 4am! Two more hours of fun!
As well, within the Gay Pride Toronto events themselves, you'll be able to find a Beverage Garden which anyone 19 years of age or older will be able to order an adult beverage! Staff will be on hand at all times to ID those entering the Beverage Garden who appear to be under the age of 30.
Get Inspired At Gay Pride Toronto
Gay Pride Toronto is a hub of creativity, and as such it attracts artist from all over Canada and the World - including filmmakers, actors, performance artists, and visual artists. The Ontario College of Art and Design is a regular fixture at Gay Pride Toronto, and one of the main events they hold in conjunction with Gay Pride is their OCAD University Pride Street Fair Lounge & Art Installation. As well, you can expect to find panels and discussions throughout the festival. Past guests have included celebrated director John Waters, actors Kate Moennig and Camila Grey, as well as drag performer Bianca Del Rio!
Continuing the Fight For Justice At Gay Pride Toronto
Never turning their back on the heroes that founded the festivities we all love today, Gay Pride Toronto continues to inform the world about the struggles of the LGBTQ communities around the world. One of the staples of this mentality can be found at the Pride Interfaith Fair. This event is an assembly of LGBTQ activists from different faiths across the globe, sharing their struggles and successes with others as they continue to fight for what they believe in.
Another conference that runs during Gay Pride Toronto is titled Pride And Prejudice. But there will be not talk of victorian England as this event. Instead, what you will find is a delicate examination of case studies, personal testimonials, and panel discussions revolving around the continued conflict and struggles gay communities face still to this day.
Lastly the spirits of those who have passed away can be remembered at the AIDS Candlelight Vigil which occurs at Barbara Hall Park.
Experience Multiple Queer Cultures
Toronto is a multi-cultural city, and that is reflected completely in its Gay Pride festivities.
Each year, a different culture are highlighted and celebrated for what they bring to queer and gay culture. Whether it's having a Bollywood Star as the International Grand Marshal of it's parade, recreating the magic of Brazil at it's Pan Americano celebration in 2015, or paying homage to the queer Caribbean communities with it's 12-hour dance party known as Blockorama, Gay Pride Toronto isn't here to just Celebrate it's own roots - Gay Pride Toronto is here to celebrate the world!
The Gay Pride Party Doesn't Know When To End In Toronto
Toronto has a lot going for it if you're looking to party during Pride. Want to hang out on the beach? All you need to do is make your way down to Sugar Beach for the Sweetness Pride Beach Party.
Feel like getting fancy? Prepare to be entertained by various talents all night long at the Starry Night party in Barbara Hall Park. Feeling a little burned out and you just want to relax and maybe Meet A Hot Friend? Then the Cabana Pool Party at the Cabana Pool Bar overlooking Lake Ontario is the place for you.
Or, if live music is more your thing, we've got that for you as well. Whether you're into pop music, electronic beats, industrial dancing, or even punk rock, the stage is set for anything at Gay Pride Toronto. In the past Toronto has had pop music star Todrick Hall (MTV, YouTube) grace the stage of it's opening night party. As well, Industrial Disco-Dance legends My Life With The Thrill Kill Kult have headlined along-side queer-core superstars Alterna-Queer. Gay Pride Toronto has even gone international with their musical guests when they had Russian activist punk rockers Pussy Riot perform for packed crowds beside 80s icon Cindy Lauper in 2015!
Want To Know More About Gay Pride Toronto?
Has Toronto captured your interest? If you're considering making it your Gay Pride destination this year, you might be interested in these sites as well!
1.
Pride Toronto Official Website
2.
Tourism Toronto
3.
City Of Toronto - Visiting Toronto